Benzene Levels in Aerosol Sunscreens Prompt Product Recall and Class-Action Lawsuit against Johnson & Johnson
Johnson & Johnson (J&J) is facing a class-action lawsuit following the release of lab tests showing a number of its aerosol sunscreen products contained elevated levels of benzene, a known human carcinogen. On July 14, J&J voluntarily recalled four Neutrogena products and one Aveeno sunscreen product, all of which are aerosol-based.
The products recalled by J&J are: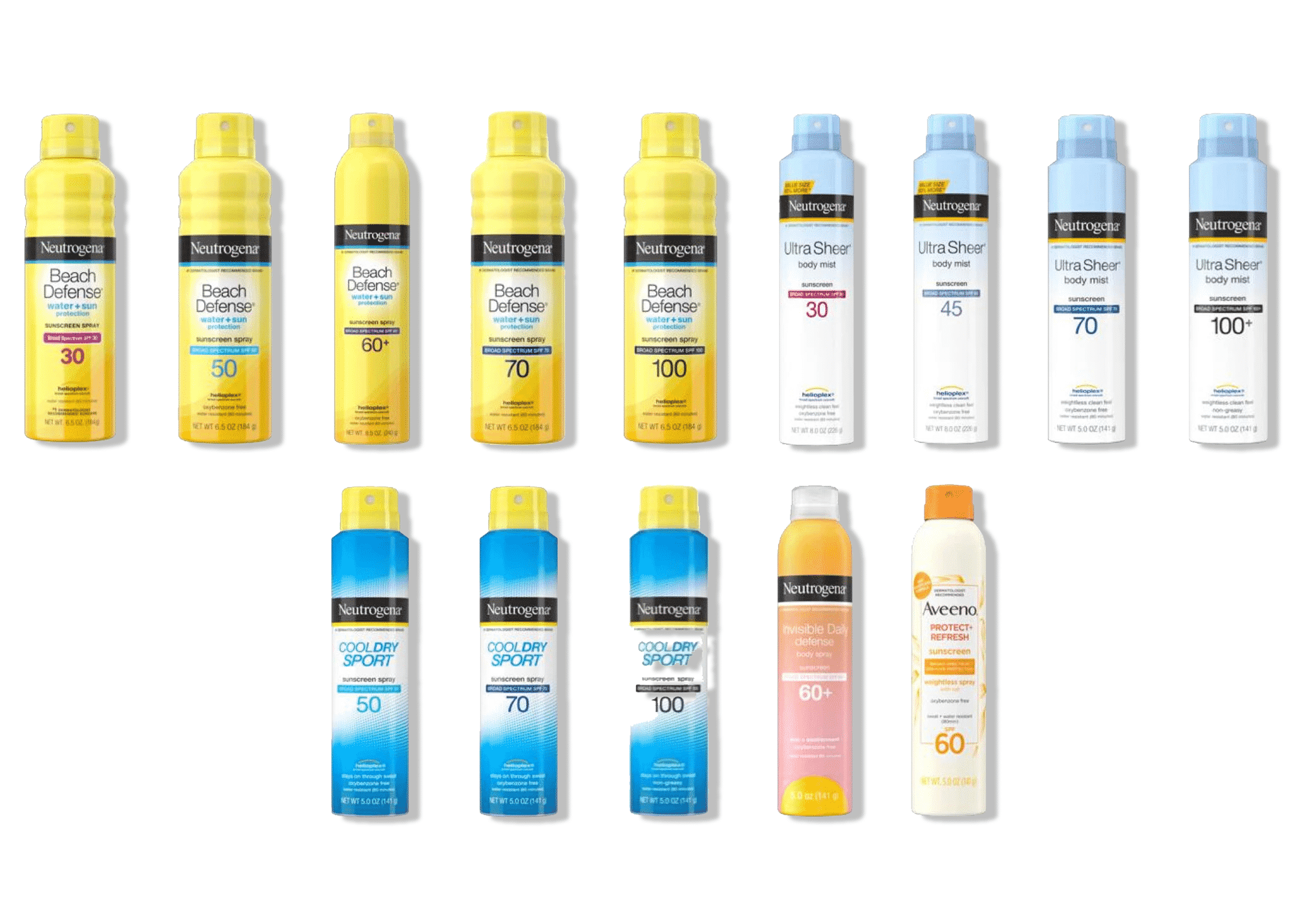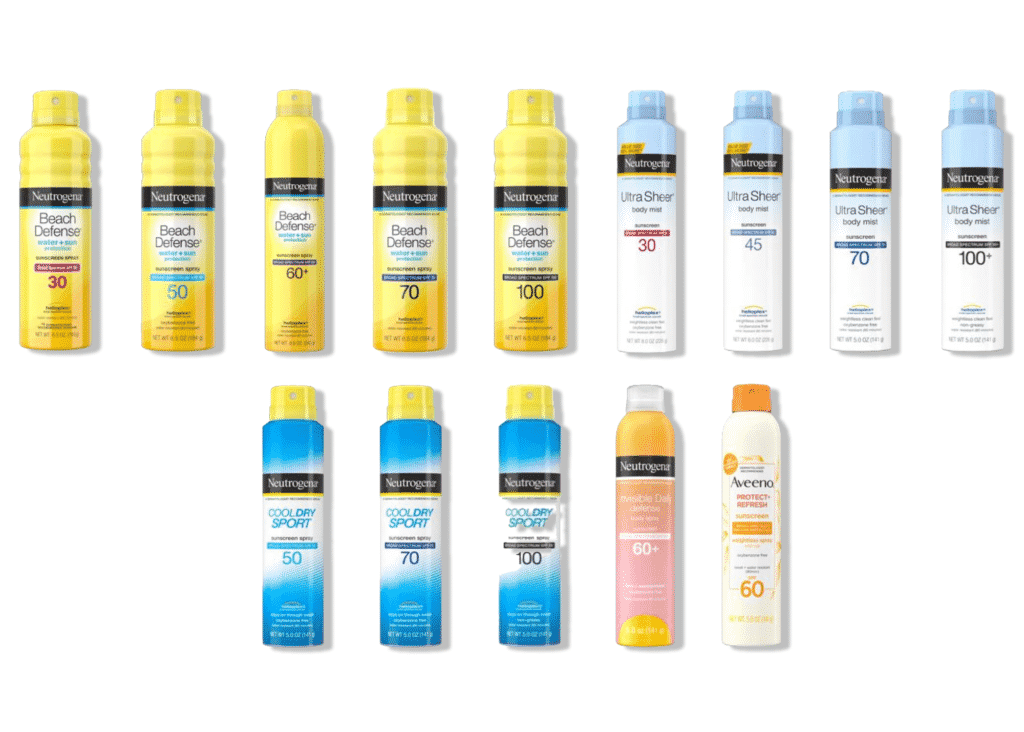 AVEENO® Protect + Refresh aerosol sunscreen;
NEUTROGENA® Beach Defense® aerosol sunscreen;

NEUTROGENA® Cool Dry Sport aerosol sunscreen;

NEUTROGENA® Invisible Daily™ defense aerosol sunscreen;

NEUTROGENA® Ultra Sheer® aerosol sunscreen.
The study in question was released on May 24 by pharmaceutical testing firm Valisure. The company tested multiple batches of sunscreen, totaling 294 sunscreen products from 69 companies. Valisure found that 27% of these samples tested positive for benzene. Even worse, some samples surpassed the FDA's recommended limit of 2 parts per million (ppm) by three times.
The findings are unwelcome news and pose a serious threat to public health as millions of Americans are spraying sunscreen on themselves during a sweltering summer season.
What is Benzene? And How did Benzene Find Its Way into Sunscreen Products?
A cancer-causing chemical that is colorless or a light yellow liquid at room temperature, Benzene has a sweet smell and is highly flammable, notes the Centers for Disease Control. While this industrial chemical quickly evaporates into the air, benzene slightly dissolves in water. Though it can occur naturally in the environment through forest fires and volcanic eruptions, it is more commonly found in manufactured products. Benzene is a key ingredient in oil, rubber, gasoline, and cigarette smoke and ranks as top 20 in chemicals for production volume in the United States. Indoors, benzene is an off-gas of household products like furniture and flooring wax, detergent, paint, and glue.
Possible contamination during the manufacturing process is one hypothesis around how benzene has found its way into sun care products. However, the exact manner by which benzene contamination occurred in sun care products has not been determined.
Why is Benzene Harmful?
Benzene attacks the body's cells and corrupts them. Exposure to benzene can potentially trigger low red blood cell counts, causing anemia. These heightened levels of benzene can damage the immune system, dropping the number of white blood cells in the body. 
There is no safe exposure level to benzene. Long-term exposure has proven to cause many types of cancer, including Myeloid Leukemia, Acute Lymphocytic Leukemia, Chronic Lymphocytic Leukemia, and Non-Hodgkin's Lymphoma.
Dating back to 1988, numerous scientific research studies have documented a link between benzene exposure below 1ppm to blood tissue cancers, like leukemia. A 1988 study published in Toxicology and Industrial Health, a peer-reviewed journal, followed the hematological effects of benzene exposure in rubber workers over 35 years. In 1997, Canada's Health Bureau of Chemical Hazards found that sun products can be an accelerant for benzene absorption through the skin, potentially leading to elevated levels of benzene in the body that increase the risk of blood cancer.
As recently as 2019, the FDA reiterated the need to scrutinize sunscreen ingredients further. The agency conducted a research study into whether the active ingredients - avobenzone, oxybenzone and octocrylene in four commercially available sunscreens would be absorbed into the bloodstream. The FDA's researchers found that the "application" of 4 commercially available sunscreens under maximal use conditions resulted in plasma concentrations that exceeded the agency's established thresholds.
"There is not a safe level of benzene that can exist in sunscreen products. Even benzene at 0.1 ppm in sunscreen could expose people to excessively high nanogram amounts of benzene," Dr. Christopher Bunick, MD, Ph.D., Associate Professor of Dermatology at Yale University, stated in Valisure's press release.
The FDA is Evaluating Valisure's Findings
The FDA claims that it is currently undertaking a review of a citizen's petition submitted by Valisure. This petition is asking for the FDA to recall or request recalls of all the sunscreen products it found to contain benzene at .1 ppm plus.
"While the FDA evaluates the citizen petition submitted by Valisure, we will continue to monitor sunscreen manufacturing and marketing to help ensure the availability of safe sunscreens for U.S. consumers," an FDA spokesperson told CNN.
What You Should Do if You've Been Using a Recalled Sunscreen Product
Now more than ever, it's crucial to check your sunscreen product for benzene by reviewing Valisure's findings and the J&J recall announcement. Cease using recalled products immediately! 
The Rothenberg Law Firm has helped recover billions of dollars for people affected by dangerous drug products, serious accidents, and all types of personal injury for over 50 years. We are currently investigating claims for the benzene lawsuit for individuals diagnosed with leukemia or other blood-related illness. Contacting a benzene injury lawyer is free, and there are no fees unless and until we win you money.
If you or a loved one has been diagnosed with a type of blood cancer after using a benzene-containing sunscreen, call us at 1-800-624-8888 for a free case evaluation.
A copy of Valisure's study can be found here.
A copy of Johnson & Johnson's recall announcement can be found here.