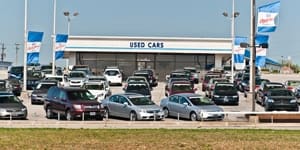 Used Car Dealers Not Required to Fix Safety Recalls Before Selling Automobiles
Have you recently purchased a certified used vehicle or are you considering a used car when you make your next automobile purchase? If so, do you need to be concerned that the car you buy could be subject to a safety recall? According to a recent article in The New York Times, the Federal Trade Commission (FTC) issued a ruling that used car dealers can "advertise their used vehicles as having been carefully inspected and repaired even if the cars might still be subject to safety recalls for problems that had not been fixed." In other words, if you go to a used car dealer to purchase a used vehicle, the dealer may be able to sell you a car that has been subject to a recall.
Do used car dealers have to do anything for consumers when they sell vehicles that may have known product defects? Dealers must let car buyers know that the vehicle "could be subject to recalls," and the dealers also must tell customers how they can determine whether the car has been subject to a recall. However, there is "no requirement that any recall problems be specified or that any repairs be made."
As the article explains, this new ruling has met with resistance from consumer advocacy groups given the high number of auto recalls over the last several years, such as the "deadly ignition switch flaw" in many General Motors vehicles and the Takata air bag recall that impacted millions of different automakers' cars.
The recent ruling is a sort of settlement with General Motors, and it will remain in effect for 20 years. Consumer advocates are concerned that this agreement with GM could lead the FTC to strike similar settlements with other automakers and their used car dealers, effectively leading to consumers purchasing vehicles that have dangerous safety defects. According to Rosemary Shahan, the president of Consumers for Auto Reliability and Safety, the recent ruling is "the worst thing the FTC has ever done on any issue because it is allowing false advertising." The ruling is also in opposition to the position of the National Highway Traffic Safety Administration (NHTSA), "which has called for used-car dealers to fix items subject to a recall before selling a vehicle."
Learning More About Auto Recalls 
How often do auto recalls happen? And are some automakers' vehicles safer than others? According to a fact sheet from iSeeCars.com, the following facts and figures help clarify information concerning auto safety defects and product recalls over the last three decades:
Volkswagen has the worst record in terms of product defects and auto recalls, having recalled more than 1,800 vehicles for every 1,000 sold;
Ford has the lowest rate of issuing its own recalls, with "NHTSA investigations accounting for over 70% of the recalls that Ford issued in 31 years;"
Tesla "leads the way in recall proactiveness," issuing the most manufacturer-initiated recalls; and
In terms of recall timeliness, GM ranks as the best (74.7%), while Mazda ranks as the lowest (48.4%).
Legal Recourse:
As mentioned above, given the high incidence of recalls associated with auto products, it is essential for every automobile owner to be aware of the latest recalls. Even if your dealer refers to the car you are buying as "a certified used car," make sure to check if your used car is subject to any recalls.  And in the event that you have been injured as a result of a defective auto product, regardless of the automobile manufacturer, you may be able to seek financial compensation for your injuries. Contact an automobile defect lawyer to determine your rights.