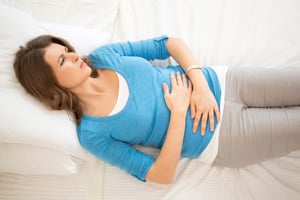 With hundreds of thousands of women alleging injuries from transvaginal mesh, the potential risks of this dangerous product are becoming better known. In numerous cases, affected victims have alleged that the makers of vaginal mesh products failed to warn consumers about the hazards associated with using these products. This type of product liability claim hinges upon whether a jury determines that the product has a defect.
Following a recent verdict, Boston Scientific (a transvaginal mesh manufacturer) will have to pay $100 million for injuries sustained by patients who used the company's Pinnacle and Advantage Fit vaginal mesh. In addition to emphasizing the company's marketing defect in its failure to warn patients about the risks of vaginal mesh, a jury determined that the vaginal mesh product also has a design defect.
Details of Recent Vaginal Mesh Claims
When the recent jury heard a 51 year old plaintiff's personal injury claim, it learned that the plaintiff received the Pinnacle vaginal mesh product back in 2009 to treat pelvic organ prolapse (POP) and stress urinary incontinence (SUI). Soon after her implant of the product, she started to experience severe pain and other medical complications. The plaintiff had to undergo two different corrective surgeries. Yet even after those surgeries, "parts of the vaginal mesh implant remain in her body and continue to cause her pain."
The jury did not take long to reach its decision. Within seven hours the jury decided that Boston Scientific was liable for its failures in product design as well as its failure to warn patients about known risks associated with transvaginal mesh use. In terms of damages, the jury awarded $25 million to the plaintiff in compensatory damages. In addition, the jury determined that Boston Scientific should pay $75 million in punitive damages. Unlike compensatory damages, punitive damages are not intended to compensate a victim for harms she sustained because of a defective product. Rather, they are aimed at punishing a defendant for particularly egregious behavior and deterring similar behavior in the future.
Although transvaginal mesh litigation has been ongoing for a while now, the recent verdict is one of the largest verdicts involving litigation over transvaginal mesh devices against Boston Scientific or any other transvaginal mesh manufacturer. Boston Scientific previously reached settlements in nearly 3,000 pending cases, totaling around $119 million for injured patients. The company still has more than 25,000 pending product liability lawsuits over its Pinnacle and Advantage Fit mesh products.
According to a report from Reuters, "an estimated 100,000 lawsuits have been filed in U.S. state and federal courts against companies that make transvaginal mesh devices, alleging that poor design and substandard materials can cause side effects such as bleeding, infection, and nerve damage."
Winning a Defective Design Lawsuit
When a defendant is strictly liable for injuries, such as in the situation of a product, a plaintiff does not need to prove negligence. Instead, the plaintiff only needs to have used a product in the manner intended by the designer or manufacturer and suffered injuries as a result.
As with other defective product claims, a successful transvaginal mesh lawsuit will require a plaintiff to prove the following:
You had a transvaginal mesh product implanted;
You suffered injuries;
The transvaginal mesh caused your injuries;
The transvaginal mesh implant is being used for the intended purpose (in most cases, to treat POP or SUI symptoms); and
The device was defective.
Contact an Experienced Product Liability Attorney
In addition to defective design, plaintiffs who file transvaginal mesh lawsuits can also allege, for example, that the manufacturer failed to warn plaintiffs of risks associated with the product. Product defect lawsuits can be complicated, and it is not always easy to prove that a medical device like transvaginal mesh has a defective design or a marketing defect. However, as recent case law suggests, juries can be persuaded that both design and marketing defects are responsible for a plaintiff's injuries. Therefore, if you were injured after receiving a transvaginal mesh implant, you should discuss your case with an experienced defective product liability lawyer to determine your rights to financial compensation.