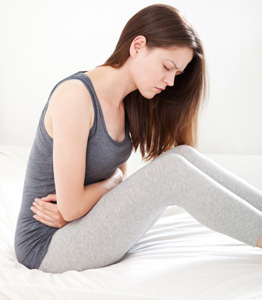 Transvaginal Mesh and FDA Bans
Defective medical devices like transvaginal mesh can cause serious and life-threatening injuries to consumers. According to a recent post in Med Device Online, a consumer advocacy group recently filed for a ban on all transvaginal mesh products with the U.S. Food and Drug Administration (FDA). However, the FDA has rejected the call for a complete ban on these products, emphasizing that it is "not an appropriate way to deal with the serious safety concerns linked to the devices."
The consumer group, Public Citizen, created a petition back in 2011 in an attempt to urge the FDA to "disallow the marketing of all surgical mesh products for purposes of pelvic organ prolapse repair." Public Citizen also called on the FDA to issue a recall for all transvaginal mesh products and "to reclassify the products as Class II devices," a classification that would require premarket approval.
While the FDA will not agree to all of the consumer group's demands, the agency highlighted its plans to investigate the dangers associated with surgical mesh. For instance, back in April, the FDA issued a draft reclassification proposal for transvaginal mesh, which also provided detailed requirements for premarket approval.
If the FDA has recognized in the past that the product is harmful, why has it declined to issue a total ban? According to the article, the FDA says "there is not enough evidence to indicate that all transvaginal mesh products cause serious health consequences or death." As such, the FDA will continue to scrutinize postmarket reports about surgical mesh before deciding whether all transvaginal mesh devices should be subject to a recall.
Transvaginal Mesh Side Effects and Injuries
If the FDA will not recall transvaginal mesh, does it really pose the dangers that many consumer groups warn about? The facts are clear, based on the number of complaints received by the FDA, thousands of women have experienced serious and life-threatening injuries after receiving transvaginal mesh products.
Why do women undergo surgery that involves transvaginal mesh products? These devices were marketed to women with pelvic organ prolapse (POP) and stress urinary incontinence (SUI). For many patients, the surgery sounded simple enough: they would have a piece of surgical mesh implanted through the vagina in order to support their pelvic organs. Yet, complications have proven severe for many recipients of these devices and have caused more harm than good.
Between 2005 and 2010, thousands of women submitted reports of adverse events involving transvaginal mesh to the FDA. Indeed, by 2011, the FDA had received about 4,000 complaints concerning dangerous complications from the products, many of which resulted in serious injury and death.
Complications from transvaginal mesh may include the following injuries:
Erosion through vaginal epithelium;
Infections;
Severe pain;
Urinary problems;
Prolapse and incontinence recurrence; and
Bowel, bladder, and blood vessel perforation.
For women with severe complications, the FDA reported that treatments included additional surgeries to remove the mesh, blood transfusions, and "drainage of hematomas or abscesses."
Despite the FDA's reluctance to place a complete ban on transvaginal mesh products, the number of serious complications from these products continue to occur. If you experienced complications after receiving a transvaginal mesh product to repair POP or SUI, you may be eligible for compensation. Contact an experienced defective medical product lawyer today to discuss your case.