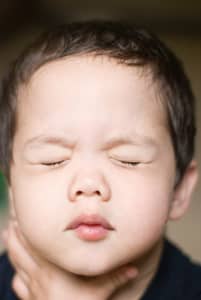 New Consumer Product May Pose a Risk of Child Injury from Choking 
Have you recently purchased a new Apple iPhone 7? If so, you likely have realized that this new phone does not have a headphone jack. As such, users must use Apple's AirPods, which, according to an article in Self Magazine, "basically look like the old standard Apple headphones, minus any wire." While there are certain perks associated with the new headphones, such as a hands-free microphone and battery life of up to five hours, the article questions whether these products will pose an unnecessary choking risk to children. In other words, if you recently acquired Apple AirPods and have young kids in your home, it is important to consider the possible choking hazard posed by these headphones.
According to Sarah Denny, an associate clinical professor of pediatrics at The Ohio State University School of Medicine, AirPods may indeed pose a risk of choking. As the article explains, the American Academy of pediatrics cites choking as "the leading cause of mortality among children, especially those ages three or younger." Most choking injuries, including fatal ones, result from kids swallowing food, toys, and coins. In the Self Magazine article, Denny emphasized that, in addition to AirPods, parents need to be particularly careful if any smaller objects are within reach of young children and toddlers, especially "coins, paper clips, and magnets." As she explained, "if the object is small enough to fit through the tube of a toilet paper roll, then it is small enough to be a choking hazard."
If you have already purchased an iPhone 7 and have AirPods, what should you do to ensure that your children remain safe? It is essential for parents to keep their AirPods out of reach of young children!
Choking is a serious hazard with these products, but they also pose another risk. Given that AirPods have a battery inside them, if toddlers ingest them—even if they do not choke on them—they can still suffer injuries as a result of ingesting a battery.
Preventing Choking in Young Children 
What can parents do to prevent these accidents from happening? According to a fact sheet from healthychildren.org, a website from the American Academy of Pediatrics, food accounts for more than 50% of choking incidents. As such, parents should be especially careful about small food items that could cause harm. Other household items, such as toys, buttons, balloons, hair clips, rubber bands, and even pet food can and do pose a choking hazard to kids as well.
To prevent choking, the American Academy of Pediatrics recommends the following:
Always look under furniture and between furniture cushions for any potentially dangerous objects;
Abide by the age guidelines on children's toys;
Avoid having latex balloons in your home;
Do not allow young children to eat certain food products, such as grapes, hot dogs, raw carrots, or peanuts;
Always supervise children while they are eating;
Cut children's food into pieces smaller than half an inch; and
Do not let children "run, walk, play, or lie down with food in their mouths."