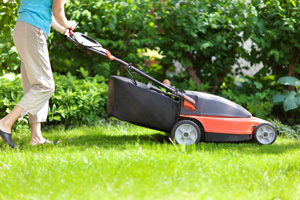 Black & Decker Agrees to Pay $1.6 Million Penalty
The U.S. Consumer Product Safety Commission (CPSC) and the U.S. Department of Justice recently agreed to a $1.58 million settlement from Black & Decker surrounding product defect allegations that the company "purposely didn't report safety issues with its cordless electric lawnmowers," according to an article from CBS News.
Given the severity of many design and manufacturing defects, product makers like Black & Decker must report consumer risks in a timely manner. However, the head of the CPSC, in agreeing to the settlement, "called into question Black & Decker's safety record and willingness to look out for its customers." Indeed, the recent instance of late defect reporting is actually the "fifth time in the past 19 years that the company has been penalized for failure to report product defects and safety problems as required under federal law."
The government has also intimated that Black & Decker chose to make money over warning consumers about safety risks. While the company has not admitted to any wrongdoing, consumer safety advocates and federal officials have serious concerns about Black & Decker's willingness to abide by product safety reporting laws. Under federal law, companies like Black & Decker must report product defects, typically within 24 hours, to the CPSC. The CPSC then makes a decision about whether additional action is needed to keep customers safe or to remedy problems.
The product in question is a cordless lawn mower sold between 1995 and 2006. In 1998, the company "received reports from customers that the lawnmowers would continue to run after they were supposed to stop—even after the safety key had been removed." Black & Decker did not report the potential product defect until 2009, and it did not issue a recall until 2010.
What to Do After a Product Recall
If you own a product that has been recalled, do you know the proper steps to take to keep yourself and your family safe from injuries? According to a report in Parents Magazine, many Americans are not sure how to handle news of a recall. Scott Wolfson, a spokesperson for the CPSC, emphasizes that "knowing about and responding to product recalls can be a lifesaver"—literally.
What steps should you take if you learn that you are in possession of a recalled item?
First, you need to ensure that you receive news of a dangerous recall. You can keep track of recalls reported to the CPSC by signing up for email alerts. The manufacturer may issue a press release that will inform customers about the potentially hazardous product.
Next, it is extremely important to "heed the recall." Although some recalls occur for reasons that are not as likely as others to result in serious injuries, you need to pay attention and stop using the product.
In most cases, heeding a recall means that you need to return the product to the manufacturer or have it repaired so it is safe for use. However, according to Nancy Cowles, the executive director of Kids in Danger, if you are in doubt about what to do with a recalled item, just dispose of it. It is not worth the risks it could pose to you and your family.
If you or someone you love sustained injuries after using a defective product, you should speak with a product liability lawyer to learn more about your rights.