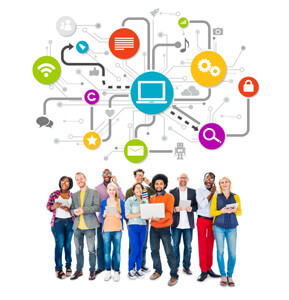 Product Recalls and Social Media
How do you know if you have a dangerous product that has been recalled? Whether it is a food item, a baby seat, or a prescription drug, it is important to stay in the know about product recalls. According to a recent article from Everyday Health, social media is making it easier than ever to find out if you are using a recalled product.
Not every recall poses a serious threat to you or your family. Indeed, according to the article, medical products often undergo recalls for reasons that would not raise concern with most of us, such as flaws in the packaging or minor labeling errors. When products do pose serious risks, many of them are recalled before they ever reach the market. However, there are still many recalled products that can present life-threatening risks to consumers. While healthcare providers and pharmacists typically are supposed to inform you about a recall, you may not receive that information.
Some recalls do end up on the news, but how can you know ahead of time?
You can sign up for recall alerts on government recall sites like the U.S. Food and Drug Administration (FDA). Through the website, you can "sign up to receive customizable email alerts that will notify you immediately of a product recall." You can also select to receive news about food recalls, drug recalls, and/or device recalls.
If you do not want to receive email alerts, you can download podcasts for free—iTunes offers free FDA Drug Safety podcast downloads that you can listen to while you are in the car, exercising, or working around the house. If you are a Twitter user , you can simply follow the FDA's Twitter feed, @FDArecalls, which "provides timely updates about any and all recalls" along with links to the press releases for those recalls. The Twitter feed can be particularly useful for food recalls, baby product recalls, and dangerous drug recalls.
Finally, the FDA also has a Flickr account, which provides consumers with images of the labels on recalled products. Scrolling through the FDA's Flickr feed can be a quick way to identify products that are currently in your cupboards or medicine cabinets.
Notable Product Recalls in 2014
According to the Regulatory Affairs Professionals Society (RAPS), 2014 might go down in history as the year of FDA recalls. In 2014, the FDA issued the "largest-ever single-day recall event on record" last year when it recalled a number of medical devices. While the total number of recalls did not reach its peak in 2014, Class I recalls—the most dangerous type—rose dramatically.
The following information lists some data from the FDA about drug recalls over the last decade:
In 2004, the FDA catalogued a total of 166 drug recalls. Of those recalls, 11 were Class I recalls, and the majority were Class II and Class III recalls. A Class I recall is one in which there is a reasonable probability that the drug will cause harm, while Class II and Class III recalls are situations in which exposure to the drug may cause temporary or reversible harm, or in which exposure is not likely to cause serious harm.
In 2013, the total number of recalls had risen to 1,225. Of those recalls, 59 were Class I recalls, while the overwhelming majority were Class II and Class III recalls.
By mid-2014, the total number of recalls had reached 836, and the number of Class I recalls nearly doubled to 101. The FDA has yet to release the total number of recalls in 2014, but it is likely to be even higher than those listed in 2013.
To put those numbers in perspective, RAPS explains that "that last two years have seen almost as many recalls as the previous nine years combined." Other significant recalls in 2014 included the Takata airbag recall and the Graco baby seat recall.
If you or a loved one has suffered injuries because of a dangerous product, you should speak to a product liability lawyer as soon as possible. You may be able to file a claim for financial compensation.