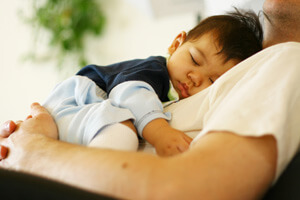 Infant Seat Defects and Child Safety Concerns
Many parents with infants look for comfortable chairs for their children, yet many of these products have dangerous defects. According to a recent article in ABC News, "Nap Nanny" infant recliner has caused serious and fatal child injuries. While the product has already been recalled, the article indicated that a sixth baby has died because of this defective product. As a result, safety experts at the Consumer Product Safety Commission (CPSC) are "urging parents to stop using the product."
Consumers are not buying these recliners in stores any longer, as retail locations have removed them from their shelves. Indeed, approximately 165,000 "Nap Nanny" and "Nap Nanny Chill" recliners were sold between 2009 and 2012, but they were recalled last year after reports of infant deaths. However, the product maker allegedly refused to remove these child seats from store shelves or offer refunds. Instead, the company insisted on the product's safety when used properly and has been out of business for two years.
How are parents getting their hands on these dangerous baby chairs if they are not being sold at stores? This is happening through other channels, and CPSC Communications Director Scott Wolf emphasized the fact that parents need to stop buying these recliners second-hand—for example, at garage sales or through online vendors.
Concerns about the Nap Nanny first arose in 2010, when Brian Thiel's 4-month-old daughter sustained fatal injuries while using the product. As Thiel has noted, however, several children died while using the seat even before his daughter suffered injuries from the product. Recently, an 8-month-old baby girl from New Jersey suffocated in the Nap Nanny while secured by a belt, which trapped her between the product and a crib bumper.
Infant Chair Buying: What Should Parents Know?
Products like the Nap Nanny proved fatal when used in cribs. While the maker of this product has argued that it was never intended to be used in a crib, it is important to know what features are safe for babies and which features can prove hazardous. Given that the continued Nap Nanny deaths have occurred in the midst of both high chair and car seat recalls, parents should take a very close look at the types of infant seats they are using.
When it comes to high chairs, ConsumerReports.org urges parents to only use chairs with certain safety features, including:
Restraint systems or safety harnesses: currently, the safety rating system for high chairs requires a harness system with a three-point design. However, some seats use five-point harnesses, and these restraints are more likely to prevent a baby from sustaining a dangerous fall. Indeed, falls are one of the most common forms of child injury in a high chair, so it is important to choose a high chair with a strong safety harness system.
Crotch post: this feature will prevent an infant from slipping under the tray of the high chair. If a baby slips under the tray, he or she can suffer serious injuries if his or her head gets caught between the tray and the high chair.
Folding safety latch: if you have an infant chair that folds for storage purposes, it is important to buy a model with a secure latching system.
It is also essential to buy a seat that has met the ASTM International standards. The Juvenile Products Manufacturers Association (JPMA) also certifies chairs. To be certified, chairs must meet a number of important safety standards. Finally, it is important for parents to read all warnings and pay close attention to the latest infant product recalls.
Legal Recourse:
If your child has sustained injuries because of a defective infant seat or other product, contact a defective product lawyer to discuss your case.
Product manufacturers are responsible for any defects in their children and infant products. There are several types of defects that a consumer should be aware of to help determine his or her right to sue a manufacturer in the event of an injury. A design defect is a defect in the design of the product itself. A manufacturing defect is one that occurs in the manufacturing process of the product. The last type of product defect is referred to as a marketing defect – which is one that applies to products that do not carry adequate warning as to the particular danger(s) of the product.
As a consumer, you have the right to purchase a product free of any of the above defects. In the event of an injury, you may be able to receive financial compensation from the product manufacturer and/or retailer for your injuries. The laws governing product liability are complex, and it is therefore important to discuss your potential case with an experienced attorney.