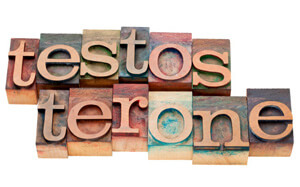 The Rothenberg Law Firm LLP is no longer accepting cases involving testosterone therapy (AndroGel™).
Report Connects Heart Attack Risk to Testosterone Therapy
Have you considered or undergone testosterone therapy? While commentators indicate that testosterone therapy's popularity has ballooned in recent years, it may not be safe for older men and those with a history of heart disease. A recent study conducted by researchers at the University of California-Los Angeles indicates that testosterone therapy can pose serious dangers to heart health, according to an article in USA Today. In fact, using these dangerous drugs doubles the risk of a heart attack for men over the age of 65, and it "nearly tripled the risk in younger men" who had a history of heart disease.
The recent report used a sample of 56,000 men, and it confirms what many researchers have suspected. Indeed, Francisco Lopez-Jiminez, a cardiologist at the Mayo Clinic, described a "substantial" risk of heart failure with testosterone therapy. Lopez-Jiminez explained that it's "equivalent to smoking one or two packs of cigarettes a day, or having sky-high cholesterol." According to a report in the Journal of the American Medical Association, physicians wrote about 1 million prescriptions for testosterone therapy back in 2000, and that number has risen dramatically, with 5.3 million prescriptions in 2011.
What is Testosterone and Why Testosterone Therapy?
In order to understand why some men might opt for testosterone therapy, one must understand what it is and how it affects older adults. According to the Mayo Clinic, testosterone is a hormone that can help men maintain "bone density, fat distribution, muscle strength and mass, red blood cell production, sex drive, and sperm production."
As men grow older, testosterone levels decline. As a result, the Mayo Clinic explains that some men can begin to experience the following effects:
Sexual function changes, such as reduced desire and infertility;
Sleep pattern changes, such as insomnia and sleep disturbances;
Changes to the physical body, such as increased fat, decreased bone density, and hair loss; and/or
Emotional changes, such as decreased motivation and self-confidence.
Why are some men electing for testosterone therapy?
According to the article, doctors do recommend testosterone therapy to treat hypogonadism, a condition that leads to "abnormally low testosterone levels." Yet statistics reported in JAMA Internal Medicine suggest "only about half of men taking testosterone therapy had been diagnosed with hypogonadism." Perhaps even more shockingly - "25 percent hadn't even had their testosterone levels tested."
AndroGel™ is "one of the most popular testosterone therapies" on the market, according to the article in USA Today. A spokesman for AbbVie, the company that produces the gel, argues that it has healthy benefits that include "healthier cholesterol levels, blood sugar levels and blood pressure."
Can companies like AbbVie be held liable for putting these medications on the market?
Legal Recourse:
Testosterone therapy may lead to new product liability lawsuits in the coming months and years. In fact, five lawsuits were already filed on February 4, 2104 in Illinois federal court against the manufacturers of Androgel.™ These lawsuits were brought based on the legal theory that the manufacturers should be held liable because they concealed facts about the harmful side effects associated with the drug. The first of what may be many lawsuits was filed in the US District Court for the Northern District of Illinois Eastern Division by a plaintiff who claims he suffered a heart attack due to Androgel™.
Product Liability and Testosterone Therapy
With the news that testosterone therapy medications may be linked to increased risk of heart attacks, you may be wondering whether you are eligible to file a product liability lawsuit?
The Federal Drug Administration (FDA) and medical researchers continue to investigate testosterone therapy medications, and it is possible that men who have suffered health problems because of testosterone therapy might find that there was a marketing defect in these drugs. After all, drug companies have a duty to warn about certain side effects—including increased heart health risks—and a failure to warn could mean that the drug company is liable for any injuries or deaths resulting from the use of its products.
If you or someone you know has suffered a heart attack, stroke, cardiac arrest as a result of testosterone therapy, it is important to discuss your situation with a personal injury attorney to determine if you are eligible for compensation.