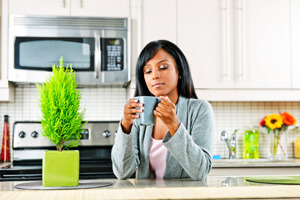 Most people remember the famous case of an elderly woman who purchased a scalding hot cup of coffee from a McDonald's drive thru window and accidently spilled it on herself, causing third degree burns to her body.  In early August of 1994, a New Mexico jury awarded Mrs. Stella Liebeck $160,000 in compensatory damages and $2.7 million in punitive damages, the latter figure representing two days worth of coffee revenues hauled in by the fast food giant.
Some criticized the lawsuit as a prime example of frivolous litigation and out of control jury verdicts, necessitating significant advancements in tort reform.  What many of these critics failed to realize, however, is that the jury heard extensive scientific evidence about the risk posed by the temperature at which the coffee was served.  McDonald's was determined to have served the coffee at a significantly higher temperature than was common in the industry because it wanted to cater to commuting customers who wanted their coffee to remain hot for the duration of their commute.
Mrs. Liebeck endured multiple skin grafts to her pelvic area, incurring many thousands of dollars in medical bills.  During her recovery she lost over 20% of her body weight, dropping to just 87 pounds by the time she left the hospital.  Despite what many tort reformers claimed, Mrs. Liebeck's case was no joking matter.  Consumers of McDonald's coffee at the time were determined to be inadequately warned of the excessive temperature and unaware that a spill could cause such catastrophic injuries.
Latest Coffee Recall
For these reasons, personal injury attorneys tend to pay extra attention to potential injury claims involving coffee products.  Similarly, corporations who deal in coffee and coffee-making accessories are keenly aware of their potential liability in coffee burn incidents.  That is why a recent recall on Mr. Coffee products is particularly notable.
Mr. Coffee has long been synonymous with home coffee brewing.  Their newest line of coffee makers offers single-serve convenience to challenge their competitors in the single-serve coffee market.  Unfortunately for Mr. Coffee and their parent company, Jarden Consumer Solutions, some of these new models have defects that can potentially cause serious burn injuries to their customers.  Jarden has received 164 reports of steam pressure building within their coffee units, causing the brewing chamber to fly open and spew scalding hot water and coffee grounds on its users.
Jarden is joining with the Consumer Product Safety Commission to issue a recall to the following units:
BVMC-KG1; BVMC-KG1A-001; BVMC-KG1-WM-001; BVMC-KG1-001; BVMC-KG1-BEA; BVMC-KG1R-001; BVMC-KG1-044; BVMC-KG1BP-PAL; BVMC-KG1R-006; BVMC-KG1A; BVMC-KG1-WM; BVMC-KG1W-001
Those consumers with one of these defective units, over 600,000 in total, are urged to contact Jarden for a full replacement.
Those consumers who have suffered a serious injury related to the operation of these coffee makers are urged to contact a products liability attorney for a consultation.  Even though the manufacturer is issuing a voluntary recall, an injured consumer may still be entitled to monetary compensation for their injuries.