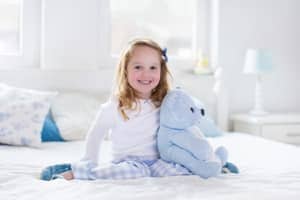 Product Recall for Children's Sleepwear Highlights Risk of Burn Injury 
When we purchase clothing for our children, especially sleepwear, most of us do not think about the possible link between the product and the risk of child injuries. However, according to a recent report from ABC News, the clothing brand LIVLY has just recalled more than 1,000 pieces of children's sleepwear after reporting that the product was in "violation of the federal flammability standard, posing a risk of burn injuries."
What is the federal flammability standard? According to the Consumer Product Safety Commission (CPSC), there is a final rule (16 CFR Part 1633) that addresses the likelihood of certain fabrics catching on fire, and how quickly the fire is likely to spread in certain fabrics. In other words, the federal flammability standard prevents companies from using fabrics in mattresses, and in the construction of other bedclothes and furnishings that are more likely to catch on fire than others. The LIVLY children's sleepwear has been recalled because it does not meet this standard.
How can parents identify the recalled product? About 1,200 units were sold, according to a CPSC recall notice, and the units were children's robes and two-piece children's pajama sets. The following is information about the two different units that are subject to the recall:
Two-piece long-sleeve top and pants sleepwear sets for children, made of 100% cotton, in sizes 12-18 months through children's size 12; and
Long-sleeve robes for children, made of 100% cotton, and sold in sizes S, M, and L.
Some additional information for parents to use to identify the recalled sleepwear:
The two-piece pajama sets have a fabric label that says "LIVLY" sewn inside with RN number 146214.
The robes have a chest pocket that has the word "mini" embroidered on it.
Children's Injuries: Get the Facts 
According to a fact sheet provided by Johns Hopkins University, the most common causes of unintentional injuries that happen at home are:
Burns;
Drowning;
Suffocation;
Choking;
Poisonings;
Falls; and
Firearms.
The fact sheet pays close attention to burn-related injuries, and provides important information about child injuries that occur within the home more generally:
Unintentional injury is the leading cause of death for children under the age of 14;
Burns are listed as the fifth most common cause of accidental death;
Each year, burns and fires result in approximately 3,500 deaths in children and adults combined;
About 75% of all scalding burns that injure children are preventable;
Scalding and flames are the two most common sources of burn injuries in toddlers and younger children; and
Kids under the age of four most commonly sustain scalding burns (65%), with contact burns (20%) coming in second.
Was your child injured in an accident that could have been prevented? Contact a child injury lawyer to determine his or her rights.