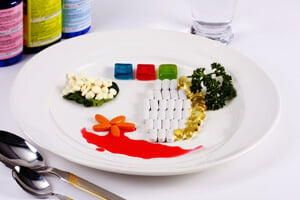 GlaxoSmithKline Recalls Non-Prescription Weight-Loss Drug
When we buy non-prescription drugs at our local pharmacies, we do not anticipate that they might be dangerous or harmful to our health. However, dangerous drugs and other defective products can cause serious injuries that lead to product liability claims. According to a recent article in Reuters, GlaxoSmithKline has recalled "all supplies of its non-prescription weight-loss drug Alli in the United States and Puerto Rico." In this case, the bottles may have been subject to tampering which could lead to serious injury.
What kind of tampering occurred? In many U.S. states including New York, "customers reported finding other pills and tablets in some bottles." All in all, customers reported "about 20 bottles containing tablets and capsules that were not Alli." The unidentified tablets and capsules made up a range of shapes and colors, none of which looked like the turquoise-colored Alli capsule. In addition, some of the bottles had missing labels or fraudulent tamper-evident seals.
GlaxoSmithKline has not determined the source of the tampering or "where in the supply chain the problem occurred." They are currently investigating the tampering claim, and they are asking consumers who have purchased bottles of Alli to return them so that the company "can examine them very closely."
What happens in a situation such as this in which a defective product poses a serious threat to the consumer? Currently, GlaxoSmithKline is working with the U.S. Food and Drug Administration (FDA) on a retailer-level recall. While no serious injuries have been reported in connection with the tampering, it is very important to be aware of the recall and to avoid taking any Alli capsules that may be at risk of tampering.
Be Aware:  Detecting Tampering at the Store and at Home
The FDA recognizes the fact that food and drug tampering can be a serious problem. According to the FDA, consumers should always take caution when we are at the grocery store or the pharmacy to buy products. The FDA offers the following safety tips for detecting product tampering when you are at a store:
Closely examine the product and its packaging: if a seal or wrapper is missing, do not buy the product. It is important to know what the "normal appearance" of a food or drug container looks like—compare it with the others on the shelf if it looks suspicious.
Always check the anti-tampering devices: make sure that plastic seals are intact and that the safety buttons on jar lids are down.
Do not buy products that have open, torn, or damaged packaging.
Do not buy products that look unusual or damaged.
What happens if you are concerned that you might have purchased a product that has been subject to tampering? The FDA also offers safety tips for these situations:
When you open a drug bottle or a food container, inspect the product closely: if you notice any discoloration, mold, strange odors, liquids, foams, or simply the wrong product inside of the container, do not use it!
Do not eat food products or use drugs that look damaged or unusual in any way.
If you believe you have encountered a suspicious product, whether at the store or at home, it is important to report it so that others are not injured. According to the FDA, the following is what you should do in this situation:
If you are at the store, report the potential tampering to the store manager.
If you are at home, call the local police department.
If you are dealing with a food product that involves meat or poultry, contact the U.S.
Department of Agriculture's Meat and Poultry Hotline.
For all other tampering concerns, contact the FDA.
Legal Recourse:
If you have an Alli bottle that was tampered with and you suffered an injury as a result, you may be eligible for compensation for you injuries. There are several grounds upon which a claim for product liability can be based. For instance, if products are defectively designed and/or manufactured or do not have adequate warnings, the manufacturer and/or retailer may be subject to a product liability claim. Therefore, if you have been harmed by a defective product, you should contact an experienced products liability lawyer today to learn about your rights.