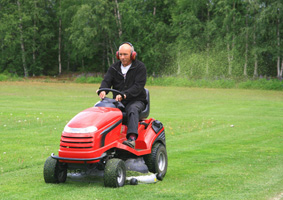 When we purchase products from stores or manufacturers, we expect these products to  be safe and function properly. Unfortunately, many products are recalled because of safety concerns and these types of recalls are only issued after harm has been caused to a number of consumers. Many consumers are not even aware of these product recalls because they do not regularly check nor do they pay much attention to the websites of the manufacturers or the authority issuing the recall.
A couple of recent recalls that could potentially harm consumers include the following:
Cordless Drill: Manufactured by Harbor Freight Tools in California, these 19.2 volt drills have a black trigger switch which can overheat and cause a fire. Since the switch is located where a consumer's hand would be, consumers are in danger of being burned. The model number of the drill is 96526. These drills are sold nationwide via the catalog or online website of Harbor Freight Tools for $27-$30. The company is offering a free replacement drill for anyone who is in possession of the recalled drill. If you believe that you have this drill, stop use immediately and contact Harbor Freight Tools at (800) 444-3353 or via e-mail at recalls@harborfreight.com.
Riding Mowers: Manufactured by Toro(r) Z Master(r) in Minnesota, these riding mowers have a discrepancy with their traction drive belt. This belt can wear through the mower's fuel tank, which can cause fuel to leak and is a fire hazard. According to the Amherst Patch, the model and serial numbers "are on a metal plate located at the front of the mower, below the seat, on the left-hand side."
The model number of the mowers that have been recalled are:
74141 (with serial numbers ranging from 312000101 to 312000784)
74143 (with serial numbers ranging from 312000101 to 312000887)
74145 (with serial numbers ranging from 312000101 to 312001178)
If you bought one of these mowers between January and August of this year, then you should contact a Toro dealer to see if your mower needs to be repaired at (855) 493-0090. If you are a registered owner of a mower, then Toro will contact you if your mower has been recalled.
Injuries such as burns, bruises, food poisoning, head injuries and fractures are all common with product recalls. If you or a loved one has been injured due to a defective product, you should consider discussing your particular situation with a personal injury attorney who may be able to help you receive financial compensation for your injuries.