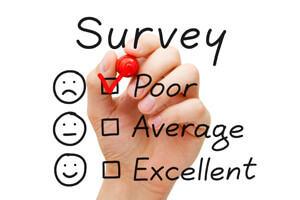 Alert About Product Defects and Notable Recent Recalls
Product recalls occur on a regular basis, and many product defects are not linked to serious or fatal injuries. However, according to a report from the Cheat Sheet, a financial news source, there are a number of recent recalls that all consumers should keep in mind.
Why should you pay attention to recalls? Product recalls are one of the only ways that consumers are alerted that they may be using an inherently dangerous product. Last year, according to the article, "was record-breaking in the number of automotive-related recalls," with more than 60 million vehicle recalls in the U.S. alone.
Yet motor vehicles are not the only products that can cause serious and life-threatening injuries when they have design defects or manufacturing defects. Indeed, you should check to see if you are using any of these recently recalled products that are known to be dangerous to consumers:
Kidde plastic fire extinguishers: these extinguishers have a defective valve component. Because of the faulty valves, when consumers use these fire extinguishers, they are risking a "greater fire hazard or personal injury."
Sunbeam oil-filled heaters: temperatures across the country dropped in the recent month, and many areas of the northeast experienced below-zero temperatures. Do not use one of the recently recalled Sunbeam heaters to warm up your home. According to the recall, "the company received about 40 reports of the machines unexpectedly spraying hot oil."
Keurig Green Mountain Mini Plus brewing system: the company has received more than 90 reports of burn injuries from consumers.
Graco strollers: late last year, the company recalled 11 different models after receiving reports of "children's fingers getting caught in the folding hinges on the sides of the strollers." In some cases, the children's fingertips were partially or completely amputated. Nearly 5 million of these strollers were sold in the U.S.
General Motors Chevy Malibu and Pontiac: Americans are no strangers to vehicle recalls, but the recent GM recalls are linked to a number of injuries and fatalities and more than 4,000 lawsuits.
Preventing Injuries from Defective Products
For many consumers, learning about a product recall can be scary. Do not panic. Depending on the kind of product and the type of recall, you can take steps to ensure your safety. According to the Consumer Product Safety Commission (CPSC), you should take the following steps to help prevent personal injuries caused by a defective product:
Sign up for alerts about product recalls. When it comes to automobile recalls, you can sign up for notifications through the National Highway Traffic Safety Administration (NHTSA). The CPSC also provides information about recalls, and you should consider following some of your most frequently used companies on Facebook and Twitter.
When you learn about a recall, follow the information precisely. If your product needs a repair or replacement, have it done immediately. If the recall recommends disposing of your product or returning it to the company, do so.
If you have any doubts or concerns about the safety of a product, simply do not use it.
If you were injured by a defective product, you may be eligible to seek financial compensation for your injuries. Contact an experienced product liability lawyer to determine your rights.