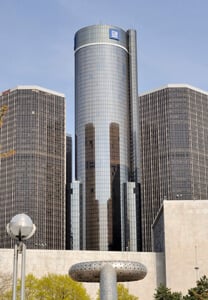 Automobile Defects, Consumer Complaints, and Recalls
According to a recent article in the New York Times earlier this month, General Motors decided to recall 1.6 million of its automobiles for a defective ignition switch that causes vehicles to shut down while they are in motion. Since 2002, the National Highway Traffic Safety Administration (NHTSA) received over 260 complaints about this problem and GM has indicated that this automobile defect is connected to 13 deaths.
After receiving complaints, NHTSA emphasized that it did not have enough evidence to launch a safety investigation. Some of the complaints described harrowing situations involving the unexpected shutdowns of their vehicles. For example, a driver of a 2005 Chevrolet Cobalt stated, "when the vehicle shuts down, it gives no warning, it just does it." The Cobalt owner went on to emphasize, "I drive my car to and from work praying that it won't shut down on me while on the freeway." Another driver detailed how the Cobalt's "engine stops while driving," making it so that that driver "cannot steer or brake so controlling the car to a safe stop is very dangerous."
Consumer advocates faulted NHTSA in the late 1990s for failing to timely investigate complaints about defects relating to the stability and lack of roof strength involving Ford Explorer rollovers, many of which rollovers involved firestone tires. Ford's defects "eventually linked to 271 deaths," according to the New York Times. Due to these incidents, Congress passed the "Tread Act" in 2000, which requires automakers like General Motors to report claims about defects that have caused serious injuries or deaths directly to NHTSA. With this, the act requires automakers to "help government regulators flag trends months or years earlier than they would if they relied on consumer complaints alone."
The Tread Act has been used to punish automakers for failing to report defects, such as the unintended accelerations reported in recent Toyota vehicles. But consumer advocates insist that the Tread Act has not done anything to prevent serious injuries or deaths. In fact, according to Joan Claybrook, a former administrator within the agency, "the ability to spot trends is a huge issue, and NHTSA has not got it under control by any means."
Details of the Tread Act
How does the Tread Act function, and why is it not working to quickly remove defective vehicles from the marketplace? Aptly named, the Transportation Recall Enhancement, Accountability, and Documentation (TREAD) Act is a federal law that was enacted in late 2000. According to NHTSA, there are three general elements to the law, including:
Automakers must report recalls to NHTSA;
Automakers must alert NHTSA to reports of defects connected to serious injury or death;
Automakers can be held liable for failing to report a recall or a reported defect, if either of which resulted in a serious injury or death.
Staying Up to Date About Automobile Safety Recalls
NHTSA emphasizes that the most important measure for keeping our roadways safe from defective automobiles or automotive parts lies with consumers. If you suspect your vehicle may be defective, submit a complaint to the automaker and to NHTSA. In addition, it is important to get information about recalls as soon as it is available. Thanks to the age of technology in which we live, NHTSA provides a number of methods for having recall information delivered to you, including:
Download the SaferCar Mobile App: Through this app you can register your vehicle and receive a notification if NHTSA identifies a safety issue related to your car. With the app, you can also easily submit a complaint about a potential defect directly to NHTSA;
Follow NHTSA on Facebook or Twitter: You will have access to current news about automobile recalls and car seat defects; and/or
Sign up for email alerts: Email alerts can provide you with up-to-date information about recalls related to vehicles, car seats, and tires. You can receive notifications for up to five different vehicles, according to NHTSA's website.
Most importantly, if you have been injured as a result of an automobile defect, you should contact one of our law firm's experienced automobile products liability attorneys as soon as possible to discuss your rights and the preservation of the defective vehicle.