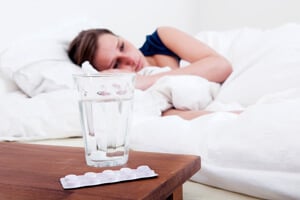 When a manufacturer recalls a dangerous drug, how does that medication become the topic of a lawsuit? In the case of Effexor, an antidepressant drug, many lawsuits have already been filed in relation to birth defects and other serious side effects associated with this medication. Effexor is in a class of antidepressant drugs known as serotonin-norepinephrine reuptake inhibitors (SNRIs), and has been approved to treat conditions like major depressive disorder, generalized anxiety disorder (GAD), and certain panic disorders.
A recent article in the Wall Street Journal reported that Effexor's manufacturer, Sun Pharmaceuticals Industries, has issued its second recall this year of the medication.
More Effexor Recalls from Sun Pharmaceuticals Industries
The most recent Effexor recall affects nearly 70,000 bottles of the medication originally slated for sale in the U.S. This batch of drugs, along with those recalled earlier this year, were manufactured at a plant in Halol, India, which is located in the western state of Gujarat. According to reports from the U.S. Food and Drug Administration, the pills "failed to dissolve as they should in quality tests."
Sun Pharmaceuticals is currently in the process of buying another manufacturing lab in India, Ranbaxy Laboratories Ltd. The Wall Street Journal described this plant as "a poster child for manufacturing problems." If Sun Pharmaceuticals does not take more steps to address regulatory issues and to prevent recalls, it could face export restrictions that could drastically affect sales of its products in America. Indeed, the FDA has emphasized that if Sun Pharmaceuticals does not resolve clear problems at its plant, the FDA may issue an export ban on this particular factory.
Manufacturing Defects: Analyzing the Recent Effexor Recall
If a product is recalled does that mean that use of the product will always result in injuries and/or defective product lawsuits? How can an Effexor recall lead to a lawsuit? If a product has a defect, and that defect caused injury to a consumer, grounds for a product liability case may exist.
Three different types of product liability claims:
Defective design claims: this type of claim arises when the product has a defect that occurred during the design phase. In these cases, there is an inherent problem with the design of the product. This defect exists before the product ever makes it to the manufacturing stage.
Defective manufacturing claims: these claims arise when a product has a defect that occurred during its manufacture. While the product itself might have been designed well, something went wrong when the product was being manufactured.
Defective marketing claims (or "failure to warn" claims): this type of lawsuit can arise when a consumer was not adequately warned about the dangers involved in using a certain product. There is nothing inherently wrong with the product in such a case, but there is something wrong with the way it was marketed for use.
In the case of the recent recall, officials emphasize that the recalled bottles held Effexor pills that were not dissolving properly. As such, consumers who would have taken the pills would not have received the proper dose of medication.
Can serious injuries arise if you do not get the amount of medication you need? Researchers at the Mayo Clinic suggest that certain injuries can, in fact, occur with rapid discontinuation of your treatment. For example, in this particular case, if you have been taking Effexor pills for several weeks and your body did not absorb several doses in a row due to a manufacturing defect, you may suffer serious injuries.
Can you file a lawsuit to seek compensation? To file a lawsuit you would need to be able to prove two things in order to be successful:
The Effexor that you took was defective; and
The Effexor defect caused your injuries.
Depending on your case, you also may need to prove additional information. An experienced defective product attorney can help you determine if you are eligible to file a claim for compensation for your injuries.