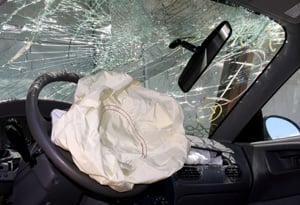 Airbag Automotive Recalls Continue
Can you trust that your airbags will function properly if you are in a car accident? Over the last year, the automotive parts maker Takata has been responsible for airbag recalls that have affected millions of vehicles across the country. According to a recent post from AutoBlog, Takata continues to face difficulties and has issued a new recall of certain Infiniti SUV models.
The recent recall involves nearly 2,000 Infiniti models, including the 2013 Infiniti QX56 and the 2014 QX80 due to "a manufacturing flaw with their Takata-supplied inflators for the driver's side front airbag." According to the National Highway Traffic Safety Administration (NHTSA), the recall includes automobiles in North America, of which 1.848, are located in the United States.
Do owners of these vehicles really need to be concerned? Yes. In fact, the airbag issue could be a deadly one. NHTSA explains that the outer baffle of the air bag could "cause too much pressure to build up inside," and, in the event of a car crash, it could "rupture, spraying metal shrapnel at occupants." Infiniti has not had any of these incidents occur, but the recall emphasizes that the automaker has serious concerns about these devices and that they must be fixed.
Is this the same problem that the other automobiles with Takata airbags have had? Strangely enough, this is a different problem. Takata sent a voluntary notice to Infiniti dealers and explained, "This particular Voluntary Safety Recall Campaign is unrelated to two earlier campaigns that involved Takata passenger front airbag inflators on some older model Infiniti vehicles." This time around, the issue "involves a much newer inflator and is a different, more isolated, Takata quality control issue."
The worst part about the recall is that the company does not have the proper parts ready to repair the vehicles. Reports indicate that Infiniti SUV owners will need to wait until the end of November or early December to have their vehicles fixed.
Steps You Should Take After a Recall
What should you do if your vehicle is affected by a recall? When you learn about a recall, you should contact your dealer to learn the steps for having your vehicle repaired.
What if you are not sure if your vehicle has been affected by a recall? Depending on whether you purchased your car new or used, you may need to take additional steps to ensure that you learn about any potentially hazardous safety recalls. If you bought the car new, then the manufacturer should already have your contact information and will let you know, by mail, email, or phone that you need to take your car in for a repair.
If you are the original owner of the car and you heard about a recall but have not been contacted by the manufacturer, you should:
 Contact the manufacturer or a local dealership and give your car's make, model, year of manufacture and VIN number.
The manufacturer or dealer can tell you for certain whether your vehicle is implicated in the recall.
If you are not the original owner of your vehicle, you should make sure to do the following:
Contact the manufacturer and make sure you are listed as the current owner of the car.
Provide the manufacturer with your car's make, model, year of manufacture, VIN number, your name, and your contact information for any correspondence related to a recall.
Legal Recourse:
If your vehicle is subject to a recall, contact your dealer or manufacturer immediately to make sure your vehicle is safe to drive. Automobile manufacturers have a duty to consumers to make sure that all of their products are safe for use at all times. In the event that you were injured as a result of a defective airbag, you may be able to seek financial compensation. Contact an auto-defect lawyer today to learn more about your rights.