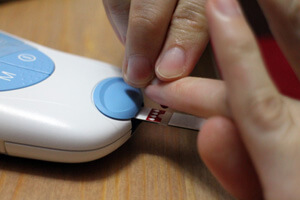 Alere Defective Medical Testing Strips Recalled
Are you currently taking a blood thinner to prevent the risk of a stroke, blood clot, or other medical condition? A recent article in Forbes alerted patients that certain testing strips have been recalled because of their inaccuracy. The article described the defective medical products as presenting an "exceptionally serious problem." What happens when testing strips are not accurate for patients on blood-thinning medications? Patients reported having much higher INRs when tested by a laboratory than when using Alere's INRatio2 PT/INR Professional Test Strips.
According to an FDA recall alert, Alere has "received nine serious adverse event reports, three of which described bleeding associated with patient deaths." What is an INR? INR stands for "international normalized ratio." While that might sound complicated, an INR basically indicates how likely a person's blood is to clot by indicating the thickness of the blood. For someone on a blood-thinning drug like warfarin (Coumadin) or blood-thinning heparin injection, the INR is an extremely important measurement.
How serious is the difference between the testing strip reads and those provided by a central laboratory? According to the article, Alere has learned that the strips can read "anywhere between 3.1 to 12.2 units lower than clinical laboratory results." As such, patients who rely on these testing strips could be in serious danger of "spontaneous bleeding." Indeed, three people have already sustained fatal injuries as a result of the defective product.
Alere is not sure what is causing the strips to give inaccurate INR readings. The FDA has sent out an alert to patients who use the strips, and Alere has been "aggressively notifying patients and healthcare professionals about the problems with these strips."
Anticoagulant Therapy Facts and Risks
What kind of people are prescribed anticoagulant or blood-thinning therapy? Typically, patients who have had heart attacks, have irregular heartbeats, or have had certain kinds of heart surgeries may be prescribed warfarin or heparin injections. Additionally, patients at risk of a blood clot—including those who have had blood clots or pulmonary embolisms—may also use blood-thinning therapy. Specifically, the Mayo Clinic explains that you may be prescribed a blood-thinning drug if you meet one of the following conditions:
You had a blood clot that is in or near your ear, and as a result it could cause a stroke, heart attack, or serious organ damage;
You had pulmonary embolism (this is a blood clot in your lungs);
You had venous thrombosis (this is a blood clot somewhere in your body);
You have an arrhythmia;
You have a mechanical artificial heart valve; or
You have another risk factor for blood clots.
Warfarin is a generic name for the drugs more commonly known as Coumadin and Jantoven. While warfarin can save the lives of those at risk of a deadly blood clot, it can also have a number of side effects. These side effects can include but are not limited to the following:
Heavy and severe bleeding;
Rashes or hives;
Swelling around the face, mouth, and extremities;
Unexplained bruising;
Pain or pressure in your chest;
Nausea and vomiting;
Numbness in the body;
Fever and other flu-like symptoms; and
Necrosis.
Patients over the age of 75 are at particular risk of side effects when they are taking a blood-thinning medication. It is important to be aware of the latest recalls related to blood thinning products.
Legal Recourse:
Medical product manufacturers have the responsibility of ensuring that all of their products are safe for use. In the event that you have been injured as a result of the recalled INR testing strips, you may be eligible to receive financial compensation for your injuries. It is important to discuss your situation with a defective medical products attorney who will help you determine your rights.