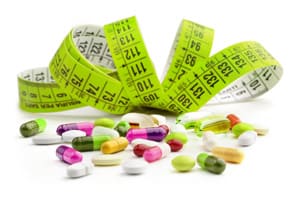 When the Food and Drug Administration (FDA) issues a dietary supplement recall for a product that contains banned substances, are we still at risk of inadvertently buying this defective product? According to a recent article in the New York Times, "many of these products return to store shelves months later with the same dangerous ingredients."
A recent study published in the Journal of the American Medical Association (JAMA) reported that "out of more than two dozen supplements that were pulled from shelves after they were found to contain anabolic steroids or powerful prescription drugs, roughly two-thirds were back on the market a year later with the same illicit ingredients." How do these supplement manufacturers get away with this, and who is the target consumer?
Many of the dietary supplements with banned or illicit ingredients are marketed toward buyers interested in the following:
Weight loss
Exercise enhancement
Sexual enhancement
Yet many of these products contain steroids or prescription drugs similar to prescription medications like Prozac or Viagra. For instance, some weight-loss products that have been recalled (and that have ended up back on the market) have contained Sibutramine, which is "an amphetamine-like drug" that has been taken off the market in the U.S., Europe, and Asia after researchers learned that it "increased the risk of heart attacks and strokes."
Where are these products sold? Can we identify consumers who may be most at risk? The study confirmed that these potentially dangerous products are sold across the country at many different kinds of retail establishments, from health food markets to convenience stores. Furthermore, many supplements that ultimately are subject to a recall are sold over the internet.
Dietary Supplement Recalls and the Law
How often does the FDA recall dangerous dietary supplements? According to data from the FDA, at least 274 dietary supplements were recalled between January 2009 and December 2012.
How many of these products remain available to consumers? Based on the recent study in JAMA, nearly 30 of these products were available for buyers at various retail establishments.
It is important to remember that companies selling dietary supplements must market products that are safe for consumer use. Even though supplements are not held to the same approval standards as certain drugs in the United States, manufacturers must still ensure that consumers are not buying tainted products that can result in serious injury.
How does the law regulate dietary supplements? These products are not regulated by the FDA in the same manner as prescription drugs. Under the Dietary Supplement Health and Education Act (DSHEA) of 1994, in order to win a claim against a supplement manufacturer, the FDA must be able to prove that a dietary supplement presents a serious risk to consumer health. In other words, the burden of proof is placed on the FDA to show that a product is dangerous, rather than on the manufacturer to prove that a product is not dangerous.
Have you been injured by a dietary supplement? These dangerous products can result in severe and sometimes fatal injuries, and it is important to discuss your case with an experienced product liability lawyer. When a dangerous product causes injury, the manufacturer or distributor can be held liable in a product liability lawsuit and you may be entitled to financial compensation.