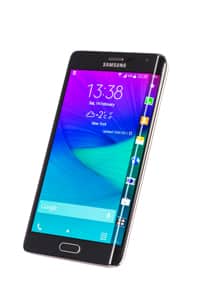 U.S. Consumer Product Safety Commission Recalls Popular Smartphones
Did you purchase a Samsung Galaxy Note 7 smartphone over the summer? If you did, you were not alone. However, it is important for any consumer who bought one of these defective products to heed a safety recall issued by the U.S. Consumer Product Safety Commission (CPSC). According to a recent report from CNBC News, the CPSC issued a recall of about one million Samsung mobile devices due to the risk of fire and burn injuries. As of September 21, replacement devices have been available at retail locations for impacted consumers.
According to CPSC chairman Elliot Kaye, it is extremely important for consumers with one of these phones to stop using it and to obtain a replacement device or a full refund. Replacements and refunds are available from wireless carriers—including Sprint, Verizon, and AT&T—as well as directly from Samsung. A large majority of the Samsung Galaxy Note 7 phones that were sold in the United States are subject to the recall. The report notes that approximately 97% of the devices purchased within the states will be eligible for a refund or a replacement product. Versions of the product that have a new battery cell, however, are not part of the recall. These are safe for use.
If you are not sure if you own one of the recalled products, you can enter the "special code etched on the bottom of the back of [the] smartphone" into Samsung's website to determine if you have a recalled product.
Why are these phones resulting in fire and burn-related injuries? As the report explains, there is a defect in the battery cell. The CPSC urges anyone with a recalled phone to stop using it and to keep it turned off "because of the threat of a battery fire." You might be wondering whether the battery in your cell phone can actually start a fire. According to the CPSC, these lithium-ion batteries can indeed "overheat and catch fire." Thus far, the CPSC has received "26 reports of burns and 55 reports of property damage." Some of the fires occurred in residences, and some occurred in motor vehicles.
Learning More About Burn Injuries and Prevention 
How often do burn injuries happen? According to a fact sheet from the American Burn Association, the following facts and figures clarify the incidence of burn injuries in the U.S. each year:
An annual average of 486,000 burn injuries require medical treatment;
40,000 people require hospitalization for burn-related injuries; and
30,000 people (of those 40,000 mentioned above) require specialized hospitalization in a burn center.
Your new Galaxy Note 7 may be working properly today, but do not ignore the recall. Moreover, if you received a burn as a result of your defective device, contact an experienced product liability lawyer to determine your rights.