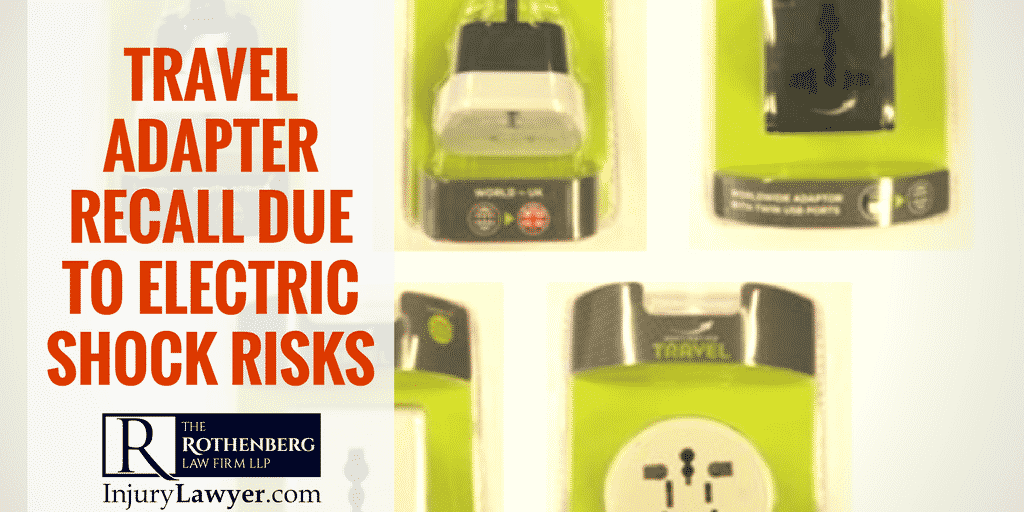 WHSmith Travel Adapters May Pose Risk of Fire, Burn Injuries, and Electric Shock
Are you currently in possession of a travel adapter purchased from WHSmith? You should check the model number to ensure that you do not have one of the five products that were recently subject to a recall due to the risk of fire, electric shock, and burn injuries. While not the first example of defective products causing burn injuries, this latest recall is more proof that consumers need to be wary of dangerous devices and products.
According to a report in The Sun, the retailer issued a recall after it discovered the serious product safety risks and that the products did not meet Electrical Equipment Safety regulations. While a large number of these products were sold in the U.K., it is possible that Americans purchased these products abroad to use them in the UK, South Africa, and across the globe. The models are "worldwide" ones that are designed to work for consumers from many different regions.
The affected product is the "World Twin," and as we mentioned, five separate models are affected. If you have one of these products, you should stop using it immediately. If you've already experienced an injury due to using the device, you should contact a defective product lawyer immediately.  You should also know that this is not the first recall or incident of product liability negligence of a travel adapter. The European Commission recalled six additional travel adapters manufactured in China due to the risk of electric shock. Many of these units were sold over the internet as "worldwide" adapters, and anyone who purchased one of these products should avoid using it. However, if you have used one and experienced burn injuries as a result, you may have grounds for filing a defective product lawsuit.
Of course, Americans are now relatively accustomed to dangerous electronic devices that can cause fires and electric shock injuries. In January 2016, Apple issued a recall of AC wall plug adapters, which the company reported could "break and create a risk of electrical shock if touched." Apple knew about 12 incidents worldwide by the time it issued the recall. As anyone who owned a Samsung Note 7 knows all too well, those smart devices also posed a serious fire risk. According to a report from CNet.com, Samsung learned of about three dozen incidents involving fires and the Samsung devices.
Learning More About Product Liability Negligence Claims
As consumers, we should be able to trust that our electronic products are safe for use. When they fail and cause injuries, those injured consumers may be able to file a product liability claim. What is product liability? In general, as the Cornell University Legal Information Institute (LII) explains, there are three general types of defective product lawsuits:
Design defect claim: There is something wrong with the way the product was designed. Even if the product was manufactured perfectly, it had a defect before it ever reached the manufacturing process.

Manufacturing defect claim: Something went wrong during the manufacturing process, and the defect occurred at that point. The product may be designed in a perfectly safe manner, but during its manufacture, a defect occurred.

Failure to warn, or marketing defect: There is nothing wrong with the product in terms of its design or manufacture, but the product poses risks that the consumer was not warned about.
If you have more questions about consumer product recalls or filing a product liability negligence claim, you should discuss your situation with a product liability lawyer.