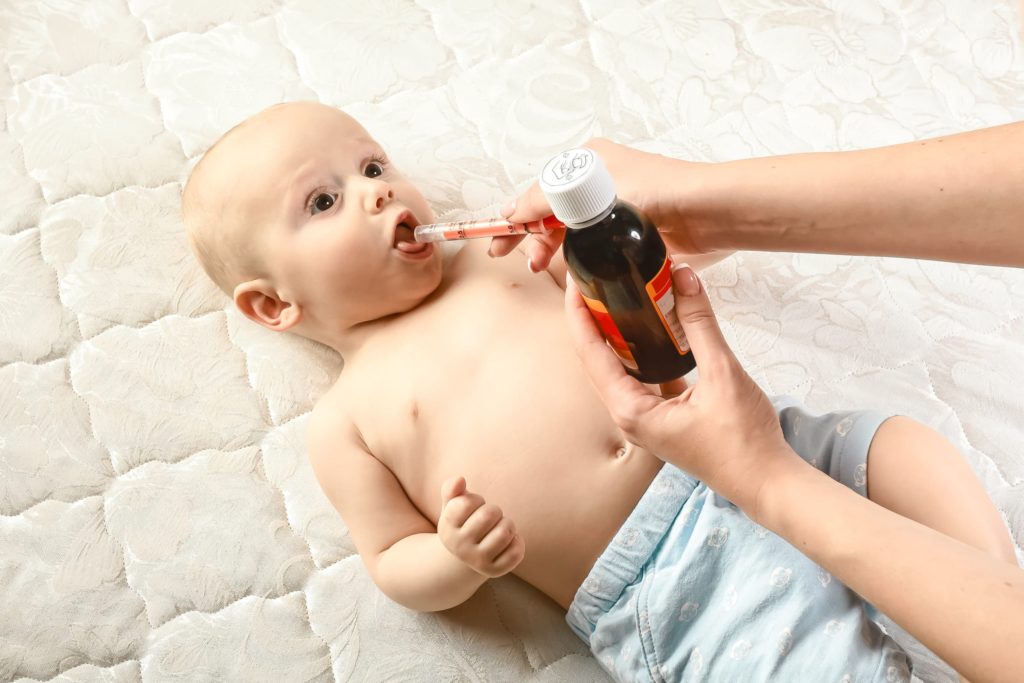 Parents Should be Aware of Dangerous Drug Recall of Ibuprofen Affecting Children
Do you have infant ibuprofen in your medicine cabinet, or do you regularly buy this product for your young child? You should know that ibuprofen for infants sold at a number of different stores across the country has been subject to a child product safety recall because the product "might contain a higher concentration of ibuprofen," according to a recent report in USA Today. To put that information about the ibuprofen recall another way, the drug sold may be much stronger than the packaging suggests, which could result in a drug overdose.
Tris Pharma, Inc., a New Jersey-based company, manufactured the ibuprofen for infants that has been subject to the recall. The products were sold at many different locations in New Jersey and across the country, including at Walmart, CVS Pharmacy, and Family Dollar. The infant ibuprofen bears the names of those store brands. Just how dangerous is the recalled drug? The report indicates that the packaging says the drug contains 50 mg of ibuprofen per 1.25 mL, but the product may contain an increased amount that when given as an infant's ibuprofen dosage, "could lead to permanent kidney injury in infants." In addition, other potential harms may include:
Nausea;

Vomiting;

Stomach pain;

Diarrhea;

Tinnitus;

Headaches; and

Stomach bleeding.
Thus far, Tris Pharma has not received any reports of child injury associated with an infant and concentrated ibuprofen dosage. Retailers have been informed that they should stop selling the drug, but many parents already may have purchased the product. If you have any infant ibuprofen that bears the labels "Equate" (from Walmart), "CVS Health" (from CVS), or "Family Wellness" (from Family Dollar), you should not use the product until you check to see if you are in possession of one of the recalled lots.
What Should Parents do About Recalled Infant Ibuprofen and Other Medicines?
If you have one of the medicines involved in the ibuprofen recall, you should not use it, and you should discard it right away. Giving an infant an ibuprofen dosage that may be mislabeled or any of the recalled medication to your child could result in permanent injury. The following are the lot numbers associated with the recalled products:
00717009A;

00717015A;

00717024A; and

00717024A.
The National Drug Code numbers associated with the products are as follows:
49035-125-23 (Walmart);

59779-925-23 (CVS); and

55319-250-23 (Family Dollar).
An article in Good Housekeeping discusses another children's ibuprofen recall earlier this year, when Children's Advil was recalled for a similar reason—the dosage cups were mislabeled such that kids could overdose. The article emphasizes that parents should recognize signs of an ibuprofen overdose and should seek medical attention if any of the following occurs after using ibuprofen for children:
Nausea or vomiting;

Headache;

Drowsiness;

Blurred vision; and

Dizziness.
To reiterate, if you purchased infant ibuprofen, it is important to determine whether you have one of the recalled products. If your child already used the product, it is important to ask your child's pediatrician for advice and to seek immediate attention if you suspect an infant's ibuprofen dosage to be incorrect and if any of the above symptoms appear. If your child was injured after an ibuprofen recall or after taking another recalled medicine, you should speak with a dangerous drug attorney about possibly filing a claim.