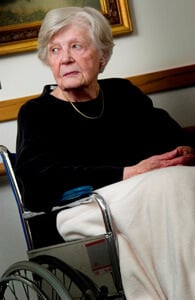 A wide variety of complex, and emotionally charged, circumstances may factor into the final decision to place an older friend or relative into a nursing home, assisted living facility, or enroll them in an adult day care program. This decision can often be influenced heavily by the realities of pressing financial and health demands.
Once arriving at this difficult decision, a substantial amount of time is placed in choosing the adult day care provider or permanent caregiver that will best meet the specific needs of your elder loved one. Eventually finding the right living facility means peace of mind for you and earnest comfort and care for the loved one who you are entrusting to the facility.
Unfortunately, these adult daycare facilities often fail to provide adequate care to our senior loved ones when they are at their most vulnerable. Federal and state regulatory agencies have taken notice, and in order to prevent the harms suffered at the hands of adult care institutions have enacted elder laws. Violations of state or federal elder law are referred to as institutional abuse. This abuse can be inflicted not only by staff members but by other patients and even visitors. When institutional abuse results in unnecessary injuries, pain, emotional, or monetary damage, it is often referred to as adult daycare negligence.
Many times institutional abuse goes unnoticed because the abuse is not always physical or the victim cannot communicate that they are suffering. However, there are many physical, emotional, behavioral, and physical symptoms to look for which indicate abuse. Some examples of abuse can include:
Medication errors;
Abandonment of, or inadequate, daily care and grooming;
Denial or inadequate portioning of food according to prescribed schedule;
Inadequate access to water;
Poor bathroom facilities;
Failing to recognize, or diagnose, a stroke or heart attack;
Failing to treat, or provide emergency care for, a stroke or heart attack;
Wandering, where the patient departs the daycare center without authorization;
Use of threats or other forms of intimidations; or
Non-consensual touching or sexual acts.
Adult Daycare Negligence Lawsuit
The Center on Elder Abuse estimates that over two million elderly Americans are victims of physical, psychological, financial, or other forms of abuse and neglect every year.  These are not small figures.  In many ways neglect of the elderly at day care facilities, assisted living homes, or nursing homes is a hidden problem of immense proportion.
Both the victims of this negligence and their families can be entitled to monetary compensation for damages suffered because of adult daycare negligence. If you or someone you love has suffered because of adult daycare negligence or abuse, please get in contact with The Rothenberg Law Firm LLP today to see if an adult day care negligence lawsuit is appropriate.    You can reach The Rothenberg Law Firm LLP at 1-800-624-8888 or submit an InjuryLawyer.com free online case evaluation. The initial consultation is FREE of charge. We work on a contingency fee basis. Meaning, if we agree to handle your case, there are no legal fees unless we are successful in getting you money.
Some lawsuits need be filed before an impending expiration date, known as the Statute of Limitations. Therefore, call or contact us right away to ensure that you do not waive your rights to money damages or other benefits.