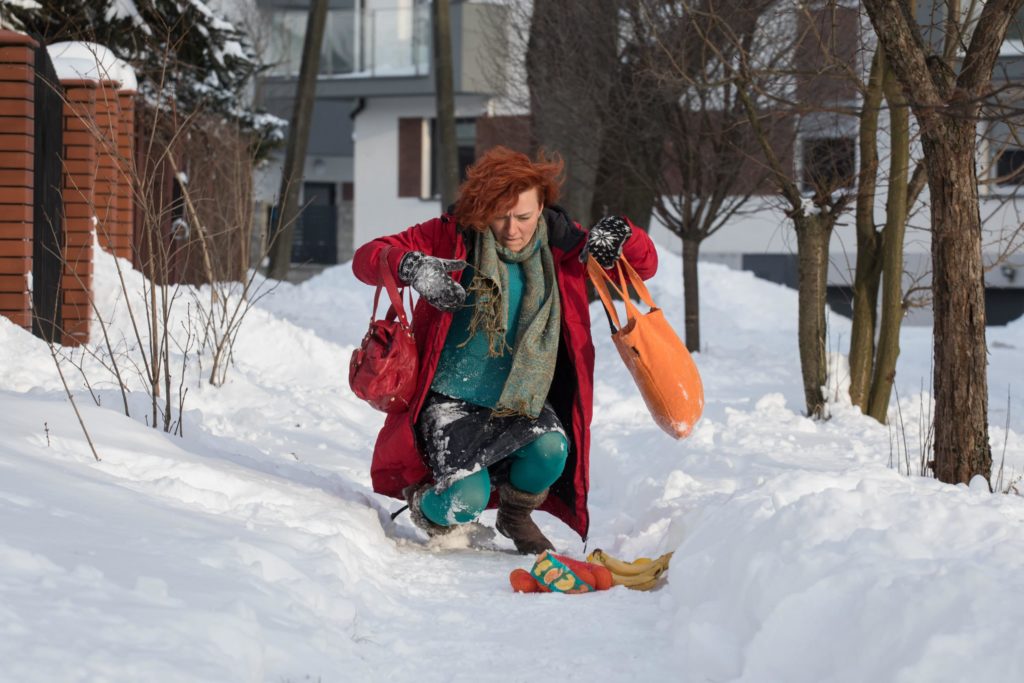 Icy Sidewalks and Parking Lots can Pose Slip and Fall Accident Hazards
The weather across the northeastern U.S. has grown colder in November, and inclement weather will soon affect commutes in major urban areas like New York and Philadelphia. At the same time, inclement weather and freezing temperatures that remain steady can pose serious risks of a slip and fall accident and injury outdoors. According to a recent report from NBC News, slipping and falling in parking lots and sidewalks has begun with early bursts of winter weather, and it is important for pedestrians to understand the hazards of slips and falls on slick surfaces.
We often think about motor vehicles sliding on icy highways or bridges, resulting in serious car accidents. While ice can cause serious dangers on the road, it can also cause harm on outdoor stairways, in parking lots, on sidewalks, and in crosswalks. In particular, the report notes that "secondary streets" often are icier and slicker after a storm because they are not plowed or salted as quickly as major thoroughfares, and the ice is not worn down as a result of frequent foot traffic.
To prevent a serious slip and fall accident caused by ice, watch out for walkways that appear to be impassable, parking lot surfaces and the surfaces of  sidewalks which may have to black ice. Try to avoid using outdoor stairs without first checking to see that they have been salted and making sure that there is a handrail to help steady you in the event that the stairs are slick. These steps are particularly important for the elderly, who are at greater risk of a fracture in a slip and fall. In addition, parents pushing young children in strollers should be aware of slip and fall risks to avoid injuring themselves and their children.
If you do find yourself slipping and falling, it is important to know how to fall with the least risk of severe injury. The report emphasizes that pedestrians should "roll with the fall," which means attempt to roll backward and twist with the fall instead of falling forward. In addition, it is important to relax as much as possible once you realize you are falling, and get help immediately after your fall if you feel you are injured.
Tips for Safe Winter Walking
To avoid a dangerous slip and fall accident on an icy footpath, the report recommends the following:
Do not attempt to walk down a street or sidewalk that has not been cleared or salted;

Wear shoes or boots that have non-slip soles; and

Bend your knees and take slower steps when you walk to avoid falling.
In addition to these tips, The Weather Channel recommends the following safety tips for spending time outside this winter:
Wear multiple layers that will allow you to stay as dry as possible outside;

If you find yourself shivering persistently, you should go inside;

Do not over-exert yourself shoveling or doing other outdoor activities; and

Use rock salt or de-icing chemicals to avoid a slip and fall on your own stairs or driveway.
If you were injured in a slip and fall, the property owner may be liable. An experienced slip and fall attorney can speak with you about your case.