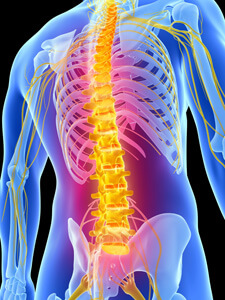 Hockey Player Raises Awareness for Severe Spinal Cord Injuries
Back in December of 2011, former hockey player Jack Jablonski suffered a serious spinal cord injury on the ice during a routine high school game. That injury left Jablonski a quadriplegic, but Jablonski has emphasized that he wants to be able to walk—and eventually to skate—again. Now, the 19-year-old has created an awareness and research foundation, the Jack Jablonski Bel13ve in Miracles Foundation, according to a recent article in CBS Sports. The foundation seeks to raise awareness about spinal cord injuries and to raise funds to promote new recovery therapies.
Jablonski appeared at a recent NHL game to promote spinal cord injury awareness, and several former players from the 1980 Miracle on Ice team joined him on the ice. Together, Jablonski and the former players "led the crowd in what was called hockey's biggest stick tap." Hockey players typically do a stick tap to show support for a teammate or to cheer on the team.
Now, the stick tap has become part of a larger spinal cord injury awareness campaign. Jablonski's foundation has encouraged hockey fans to "make their own stick tap videos to participate in the largest stick tap." The videos can be posted and shared with the hashtag #sticktap2hope. Jablonski has helped to raise awareness about the severity of injuries sustained in high school sports, and the importance of financially supporting research that can help injured teens to begin the long process of recovery.
Get the Facts: Spinal Cord Injury and Paralysis
The Christopher and Dana Reeve Foundation estimates that about 6 million Americans currently live with paralysis. Jablonski's charitable foundation emphasizes the fact that of the millions of Americans who currently live with paralysis, many of them suffered debilitating spinal cord injuries.
What are some of the primary causes of paralysis?
Stroke (1,608,000 people, or 29 percent of those with paralysis)
Spinal cord injury (1,275,000, or 23 percent of people suffering from paralysis)
Multiple sclerosis (939,000, or 17 percent)
Traumatic brain injury (242,000, or 4 percent)
Birth defect (110,000, or 2 percent)
According to data collected by the Christopher and Dana Reeve Foundation, the following represent the most common causes of spinal cord injuries:
Workplace accidents (363,000, or 28 percent of all spinal cord injuries)
Automobile accidents (311,000, or 24 percent of those who sustain spinal cord injuries)
Sports-related accidents (206,000, or 16 percent)
Falls (112,000, or 9 percent)
Assault (57,000, or 4 percent)
Birth defect (34,000, or 3 percent)
The financial costs of spinal cord injuries are extremely high. Based on information reported by the University of Alabama National Spinal Cord Injury Statistical Center, the following information gives an idea of the financial costs associated with a spinal cord injury:
Annual expenses of a spinal cord injury, depending on its severity, can total anywhere between $229,000 to more than $775,000.
Expenses over a lifetime can range from nearly $700,000 to over $3 million for an otherwise healthy 25-year-old victim.
A majority of patients with spinal cord injuries ultimately are discharged to private homes (89.8 percent), although more than 6 percent of spinal cord injury victims require post-hospital care in nursing homes.