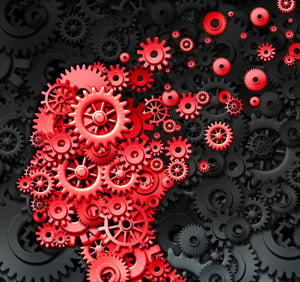 Identifying Concussion Injuries with Wearable Sensors
While they may sound like devices from the future, sports "wearables" may be able to help young athletes at risk of traumatic brain injuries (TBIs). A recent article in Novus Light Today reported that brain injury researchers at the University of Arkansas have created a "wireless health-monitoring system that is a wearable nano-sensor." What does it do? It helps detect the severity of a head injury by quantifying the force of impact.
The wearable system is made up of a textile-based nano-sensor that is connected to a network. Together, the nano-sensor and its network can identify signs of a TBI before an athlete realizes that he or she has been injured. According to Vijay Varadan, a distinguished professor of electrical engineering at the University of Arkansas, the system can detect key concussion signs and symptoms, including drowsiness, dizziness, fatigue, sensitivity to light, and anxiety. The sensor can also monitor an athlete's pulse rate and his or her blood oxygen level.
Will these devices interfere with an athlete's ability to play? No – in fact, most athletes will not even be able to tell they are wearing the system, as it is lightweight and woven or printed into a skullcap worn under the helmet. The system relies upon Bluetooth technology to transmit the data collected from its sensors to a receiver, which can then transmit the data to other devices, such as smartphones or computers. When injuries do occur, the system also has the capacity to "evaluate damage to nerve tissue due to force of impact," acting like other forms of neuroimaging technologies such as MRIs and CT scans.
The new system has been tested on a small scale, but Varadan and the other researchers have a large-scale test planned for the fall football season.
Concussion Facts About Young Athletes
Do high school and college athletes really need "wearables" like the system developed at the University of Arkansas to protect them from head traumas? According to the Sports Concussion Institute, younger people who sustain concussions have a more difficult recovery period than others after they suffer a head injury. High school athletes in particular take longer to recover from a mild TBI than college-level and professional athletes and may experience greater severity of symptoms and more neurological disturbances.
Moreover, the problem is a far-reaching one. Indeed, researchers estimate that more than half of all high school athletes who participate in a contact sport sustain at least one concussion. As if that were not troubling enough, 36 percent of college athletes have a history of multiple concussions. Considering the rates of the debilitating disease of chronic traumatic encephalopathy (CTE) found in professional football and hockey players, it will be very important in the coming years to protect young athletes from catastrophic head injuries.
If you or a loved one has sustained a concussion, it's important to speak to a brain injury lawyer. You may be eligible to file a personal injury claim.