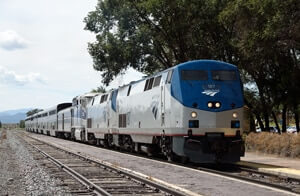 Following Amtrak Crash, Funding Goes Toward Fatal Train Derailment Prevention
What is the federal government doing to make rail travel safer in the aftermath of last year's Amtrak train crash in Philadelphia? According to a recent report from TheHill.com, a number of federal grants will go to Amtrak and other rail system in the U.S. to help prevent similar crashes in the future. The Federal Railroad Administration (FRA) specifically referenced the 2015 Amtrak crash in its announcement about government rail safety funding.
How will this money be used? As the report explains, the FRA has awarded a total of $25 million for rail safety improvement, which will be divided among "11 projects in six states and the District of Columbia to implement positive train control." Positive train control, or PTC, is "a system that automatically slows a train that is going over the speed limit." In the future the FRA plans for PTC technology to be required on all rail systems, both long-distance and commuter rails, across the country. In the meantime, implementing PTC technology in some of the more heavily trafficked areas of the country can prevent train derailments that result from high speeds and errors in track switching.
Passenger railroads, according to the report, have been installing PTC technology since 2008, and the federal government has spent more than $650 million for this purpose. Yet there is still quite a ways to go. Recognizing the need for more funding to implement PTC technology and other rail safety measures, the FRA will be awarding another $199 million in grants for efforts aimed at preventing train crashes.
According to Transportation Secretary Anthony Foxx, PTC is "a long overdue technology that prevents accidents and saves lives." He went on to emphasize that the federal government plans to "continue to do everything in our power to help railroads install this technology" in the coming months and years. Much of the Northeast Corridor already has PTC technology, but there are more areas that are still not equipped with this important technology.
Avoiding Injuries in Train Accidents
If you are traveling on an Amtrak train or on a commuter rail, or if you regularly walk or cycle to work near train tracks, what can you do to avoid getting hurt in an accident? According to a tip sheet from Operation Lifesaver: Rail Safety Education, the following are important safety tips for anyone using light rails or commuter trains:
Always remain alert when you are waiting for a train near the tracks. This means avoiding cell phone use, avoiding texting or internet surfing on your smartphone, and avoiding headphones until you are safely on board;
Do not sit or stand anywhere near the edge of the train station platform because trains are wider than the tracks;
Always stand at least three feet away from the edge of the train platform, including whenever a train is coming into the station or departing the station;
If you must stand (if there are no seats available) on the train, hold on tightly to hand poles, holds, or seats;
Watch for the gap when stepping on or off the train; and
Always follow safety directions anytime you are near train tracks and while on the train.
Staying alert at all times when you travel is a good way to prevent accidents. However, some accidents may be out of your control and in the event that you suffered injuries as a result of a rail accident, contact a train accident lawyer to determine your rights.