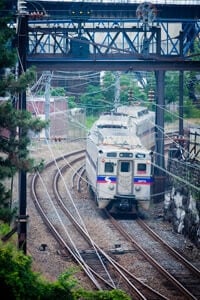 SEPTA Passenger Railcars and Structural Defects
According to a recent article from Philly.com, SEPTA authorities in the Philadelphia area have made the decision to remove 120 passenger railcars from its fleet due to the discovery of a potential hazard to consumers that could lead to a train accident. Inspectors discovered what has been described as a "significant structural defect," and all of the railcars with this rail defect have been taken out of service until they can be repaired.
What is the defect? The most recent problem identified with the SEPTA passenger railcars concerns the equalizer bar. According to an article in PlanPhilly.com, SEPTA engineers had been performing a "routine inspection" on the mass-transit vehicles when they discovered "a large crack on an equalizer bar on one of [SEPTA's] Silverliner V Regional Rail cars." As a result of this discovery, engineers began looking more closely at other vehicles in the fleet, ultimately determining the presence of "the same defect in all but five of 120 cars." What is the equalizer? It is a part of the railcar that "connects to the train wheel assembly and prevents the train from tipping on turns," reported PlanPhilly.com.
Many Philadelphia residents are frustrated with the limited mass-transit service while these railcars are being repaired. Indeed, both articles suggest that residents of eastern Pennsylvania who rely on SEPTA trains for commuting to and from work will need to turn to other forms of transportation, including bus services that have been expanded to make up for the limited railcar services.
While SEPTA officials have emphasized that the safety defect is not "a serious problem," it is certainly not the first defect discovered in SEPTA railcars. The Philly.com article reported that "workmanship defects and other problems" have plagued the railcars since their delivery to the city back in 2010. In addition, the article reports that these railcars "have experienced trouble with doors opening and closing during exceedingly cold weather."
Learning More About Mass-Transit Safety
Do we need to be worried about personal injuries resulting from defects and other hazards of mass transit vehicles? The following are facts and figures discussing mass transit safety according to an article in Newsweek and a report in MetroUS:
Between 2012 and 2013, railway fatalities increased by 6%, from 840 deaths to 891 deaths, according to records from the National Transportation Safety Board (NTSB);
Most transportation-related deaths occur on the roads or highways of the U.S. (approximately 94%) and do not involve mass transit;
A majority of railway fatalities involve a person or vehicle being hit by a train (about one-third of all reported railroad deaths); and
Fatal SEPTA accidents have risen in recent years, from 10 deaths in 2009 and 2010 to 15 fatalities in 2011.
By all accounts, mass transit is relatively safe for passengers. However, serious and fatal accidents can happen. If you or a loved one recently sustained serious injuries in a SEPTA crash, contact an experienced mass transit accident attorney to determine your rights.