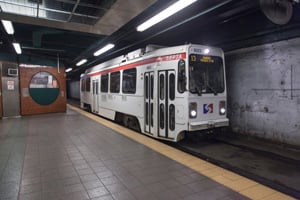 Nearly Two Dozen Injured, One Fatally, in Trolley Bus Collision
How dangerous are SEPTA trolley buses? Should Philadelphia residents be concerned about the risk of a serious public transit accident? According to a recent report from NBC 10 Philadelphia, a car crashed into a SEPTA trolley bus resulting in 20 injuries and one fatality.
How did the trolley bus accident happen? Investigators indicated that a 34-year-old driver was speeding down Arrott Street in a 2006 red Dodge Magnum. A 2007 SEPTA trolley bus was on the street in front of the car, and the trolley had come to a stop at a stop sign. Philadelphia police reported that the car driver "was unable to stop his vehicle in time, and it slammed in the back of the trolley bus." According to Philadelphia Police Captain Drew Techner, "speed was definitely involved with this accident."
Learning More About SEPTA Trolley Bus Accidents
The Delaware Valley Regional Planning Commission (DVRPC) released a report on trolley crashes in Philadelphia and Delaware County, highlighting safety issues surrounding public transit. According to the report, SEPTA trolleys like the one involved in the recent accident are "an important part of Philadelphia's transit network, connecting neighborhoods with Center City and providing links to other transit modes."
In order to understand the risks that passengers, pedestrians, and other drivers face when it comes to SEPTA trolley buses, it is important to appreciate the distinctive features of this form of public transportation. On the one hand, trolleys work like other rail modes since they run along tracks. On the other hand, however, trolleys are unlike trains in that they "often operate side by side with vehicle traffic, in the roadway." In this regard, trolleys play a role similar to buses. Given the similarity between trolleys and city buses, a SEPTA trolley's "exposure to crashes with motor vehicles is greater than rail vehicles that only encounter traffic at grade crossings."
In preparing its report, the DVRPC examined data from the crash database for the Pennsylvania Department of Transportation (PennDOT). The following is relevant information included in the report:
Between 2008-2010, 144 crashes occurred that involved trolleys and motor vehicles.
SEPTA trolley accidents rose from a total of 40 in 2008 to a total of 55 in 2009. In 2010, the number of collisions had dropped slightly to 49.
Between 2008-2010, no trolley accident fatalities occurred.
About 13 percent of reported trolley accidents resulted in property damage only.
Around 87 percent of the SEPTA trolley accidents were listed as "injury crashes," with 433 people suffering personal injuries in the reported collisions.
Like city bus accidents, SEPTA trolley accidents can result in serious and even deadly injuries. If you or a loved one sustained injuries in a public transit collision, contact an experienced accident attorney to determine your rights.