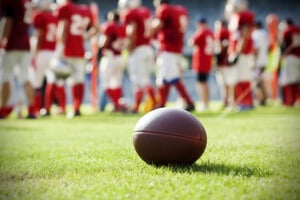 NFL Player Says Concussions Should Be Called Traumatic Brain Injuries to Change Perceptions
According to an article in Yahoo! Sports, a current NFL Player recently emphasized that the failure to describe concussions as brain injuries within the sports world prevents players and their loved ones from taking the risks of sports-related concussions seriously. What can we do? As Rashean Mathis suggests, we need to call concussions what they are: traumatic brain injuries that can result in lifelong disabilities and eventual death.
As the article explains, one of the major problems with concussion management in the NFL is the way in which players perceive the risks involved with sustaining concussions during practice or play. Players note that they often hear other players say "he got dinged," by which those players frequently mean that they sustained a sports-related concussion. And, as the article articulates, this "terminology lessens the seriousness of what happened." Midway through this year's NFL season, cornerback Mathis's season ended after he sustained a concussion. The professional football player reported experiencing "brief headaches for three weeks after the injury." Because his headaches did not stop, Mathis was placed on injured reserve.
After Mathis's season was cut short as a result of his traumatic brain injury, he discussed the difficulty of talking to his family about his injury. While "brain injury sounds far more serious than concussion . . . a concussion is in fact an injury to the all-important brain," the article emphasizes. Mathis reflected that, in discussing the seriousness of concussions with the public, the NFL "might not like it if we do start addressing it as a brain injury." However, he underscored that "a light bulb goes off when someone says 'brain injury' in reference to concussion."
In other words, if we begin describing sports-related concussions as brain injuries in everyday conversations, those listening—including players, players' families, and coaches, for example—might start taking these head traumas more seriously. Given that many players return to the field only days or weeks after suffering a serious brain injury, it is important to understand the consequences of concussions and to acknowledge their severity.
Risk Factors for Sports-Related Concussions
What do you need to know about risk factors for sports-related concussions? First and perhaps most importantly, it is essential for players and their families to understand that brain injuries can occur at any level of the game—from youth football to professional sports. According to a fact sheet from the Sports Concussion Institute, the following represent significant risk factors for sport-related concussions:
Athlete's prior concussion history (according to research, athletes are more likely to sustain a concussion if they have previously suffered from a traumatic brain injury);
Gender (female athletes are more likely than male athletes to sustain concussions and often show more symptoms);
History of developmental or psychiatric disorders; and
History of headaches or migraines (such a history can lengthen the recovery time).
The Sports Concussion Institute also lists the following as possible consequences of multiple concussions:
Chronic traumatic encephalopathy (CTE);
Mild cognitive impairments (MCIs); and
Post-concussion syndrome (PCS).
If you or someone you love suffered a sports-related concussion, contact an experienced brain injury lawyer to determine your rights.