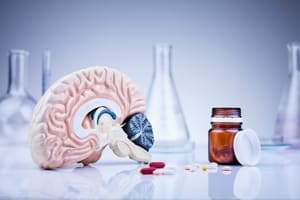 Temple University and U.S. Army Research Lab Receive $20 Million Grant to Study Brain Injuries
According to a recent article in the Philadelphia Business Journal, Temple University has just received a $20 million grant to conduct brain injury research in partnership with the U.S. Army Research Laboratory (ARL). Temple and the ARL will also partner with three other research universities in the area on a two-year brain injury research project that will involve both the study of particular brain injuries, as well as options to "design protective materials to prevent them and [to] understand the lasting effects of traumatic impacts." Other schools that are involved in the research include the University of Southern California, the University of Southern Mississippi, and the University of North Texas.
Why are researchers at the university planning to work in conjunction with the U.S. Army Research Laboratory? Many concerns about traumatic brain injuries (TBIs) and their long-term effects impact members of the U.S. military. In a news release from the university, Richard M. Englert, the current Temple President, highlighted how "this pioneering research by some of our most highly regarded faculty supports the protection of soldiers and also has potential for broader applications."
What kinds of actions will the researchers take when it comes to improving brain injury protection? The Temple news release notes that that researchers plan to develop technologies that not only will help to protect service members from brain injuries, but also those "that can be commercialized and brought to market, broadening the benefits of the program to society at large."
Facts and Figures Concerning Traumatic Brain Injuries 
What should you know about brain injuries and their prevalence in the U.S.? A fact sheet from brainline.org provides the following facts and figures about the rate of TBIs:
About 1.7 million Americans sustain traumatic brain injuries each year;
52,000 Americans die as a result of suffering a TBI;
Around 275,000 people who suffer traumatic brain injuries require hospitalization; and
365 million people who sustain a TBI seek treatment at an emergency department.
The following are the most common causes of traumatic brain injuries:
Falls (more than 35%);
Auto accidents (more than 17%);
Being struck by or against an object (more than 16%);
Assault (about 10%); and
For active duty service members, blasts in warzones are among the primary causes of TBIs.
Who is at greatest risk of sustaining a brain injury? The brainline.org fact sheet highlights the following statistics concerning risk factors:
Persons between the ages of 0-4 years old and 15-19 years old are at greatest risk of sustaining a TBI; and
Military members who perform certain duties, such as paratroopers, are at greater risk of suffering a TBI than others.
Hopefully, this new grant will improve the health of those suffering from brain injuries. And in the event that you or someone you love sustained a traumatic brain injury, contact an experienced  brain injury lawyer to learn more about your rights.