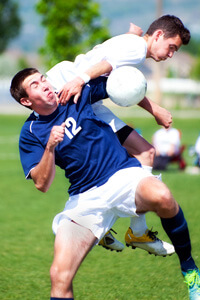 Teaching Children to Take Preventive Steps to Avoid Serious Injuries
How can we help to ensure that our kids avoid serious and catastrophic injuries? According to a  report from CBS News, certain nonprofit centers held educational events to help teach kids about the risks of head trauma and spinal cord injuries. The idea is that if children understand the risks involved in certain activities and know about important preventive measures, we will see fewer catastrophic child injuries.
Education and awareness are extremely important for helping kids to avoid serious head and neck injuries. In addition to education and awareness, the article notes that these events are also about mentoring children. For example, one former high school football player who became paralyzed after suffering a spinal cord injury on the field in 1984 spoke with young students about the risks involved in being a high school athlete.
Mentors like the former youth football player see it as their mission to mentor kids and their families when it comes to playing sports safely. The nonprofit also emphasizes that it wants to make sure parents and children have all the information they need about the risks of catastrophic injuries before they decide whether and how to become involved in youth sports.
Child Injuries and Preventing Catastrophic Spinal Cord Injuries 
According to a fact sheet from the Centers for Disease Control and Prevention (CDC), preventable injuries are the leading cause of death among children and teens in the United States. Indeed, in the year 2009 alone, "more than 9,000 youth aged 0-19 died from unintentional injuries in the United States." And that number does not account for the millions more who required treatment in emergency departments that same year. The CDC reports the following as the leading causes of death among kids:
Car accidents;
Suffocation;
Drowning;
Poisoning;
Fires and burn injuries; and
The CDC emphasizes that raising awareness is a key part of preventive measures. What else can kids and their families do to prevent SCIs? A fact sheet from the Mayo Clinic recommends the following:
Always wear your seat belt.
Take steps in your home and at work or school to prevent a serious fall accident.
Always wear safety gear when playing sports, including a helmet.
Do not drink and drive, and do not ride with a driver who has been drinking alcohol.
If your child recently sustained a catastrophic injury, an experienced child injury attorney can help you determine your rights.