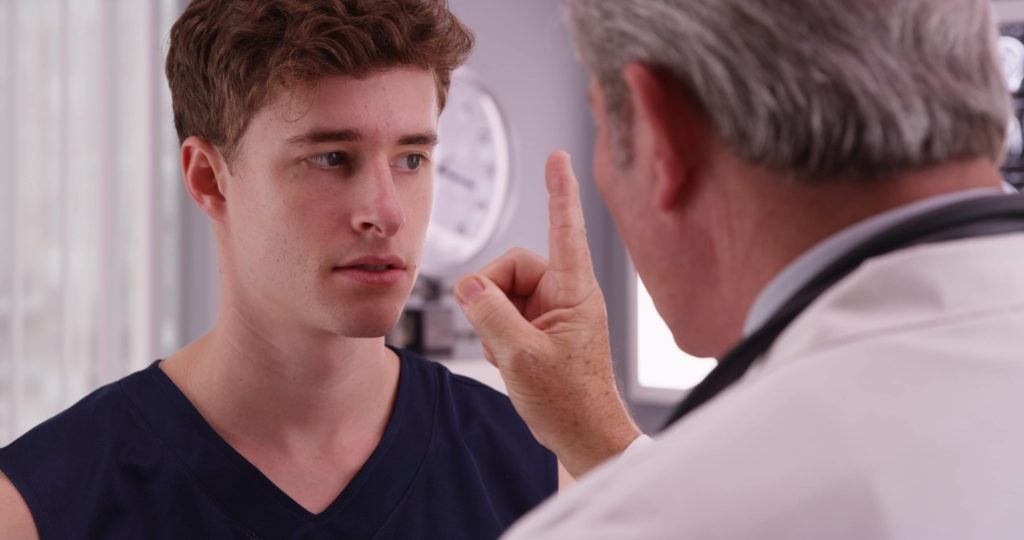 CDC Makes New Recommendations for Detecting and Treating Concussions in Children
According to a recent article in Science Daily, the U.S. Centers for Disease Control and Prevention (CDC) has developed new evidence-based guidelines for detecting and treating mild traumatic brain injuries (TBIs) in children. Most children who sustain a traumatic brain injury have suffered a concussion, and it is important for emergency room doctors, pediatricians, and other healthcare providers to know the best way to manage the symptoms and provide the proper course of pediatric concussion treatment.
Between the years 2005 and 2009, emergency departments in the U.S. saw about three million pediatric mild TBIs. In most cases of a concussion in children, emergency room physicians typically are the first to provide diagnoses and treatment for TBI symptoms. The new guidelines from the CDC are designed to streamline the entire process of mild TBI management and pediatric concussion treatment, including "diagnosis, prognosis, management, and treatment in a variety of clinical settings." In streamlining the long process of ensuring that a child receives proper diagnosis and treatment for all types of traumatic brain injuries, the CDC also aims to ensure that parents or other caregivers have all of the information they need to help achieve maximum recovery for their child's mild TBI.
The central recommendations from the study for treating mild traumatic brain injury symptoms include:
No longer using imaging unless the physician suspects a more severe type of traumatic brain injury;

Screening for risk factors that would slow recovery from TBI symptoms;

Prescribing non-opioid analgesics with clear counseling about overuse risks;

Educating family members about warning signs of a more significant TBI, as well as the likely recovery process; and

Describing healthy sleep habits to speed up the child's recovery.
Signs and Symptoms of Mild Traumatic Brain Injuries in Children
Most mild TBIs are concussions. The Mayo Clinic defines a concussion as a "traumatic brain injury that affects your brain function," and that is "usually caused by a blow to the head." In some cases, "violently shaking the head and upper body also can cause concussions." While the effects of a head injury in children most often are temporary, many patients do suffer long-term effects. The signs and symptoms of a concussion can be quite different depending upon whether the injury victim is a child or an adult.
According to the Mayo Clinic, the following are signs and symptoms of concussions in children:
Dazed appearance;

Getting tired easily;

Listlessness;

Unable to walk steadily or losing balance;

Excessive crying;

Changes in eating patterns;

Changes in sleeping patterns; and/or

Lack of interest in the child's favorite toys.
When a child is older, she or he may experience some of the same TBI symptoms as adults, which can include but are not limited to:
Headache or head pressure;

Confusion or foggy feeling;

Dizziness;

Ringing in the ears;

Nausea and/or vomiting;

Slurring speech;

Dazed appearance; and/or

General fatigue.
Whenever a child experiences a head injury, regardless of whether the child shows signs of a concussion, the American Academy of Pediatrics (AAP) recommends visiting a doctor to prescribe the correct course of mild traumatic brain injury treatment. If your child suffered a head injury, you should speak with a brain injury attorney to determine your child's rights.