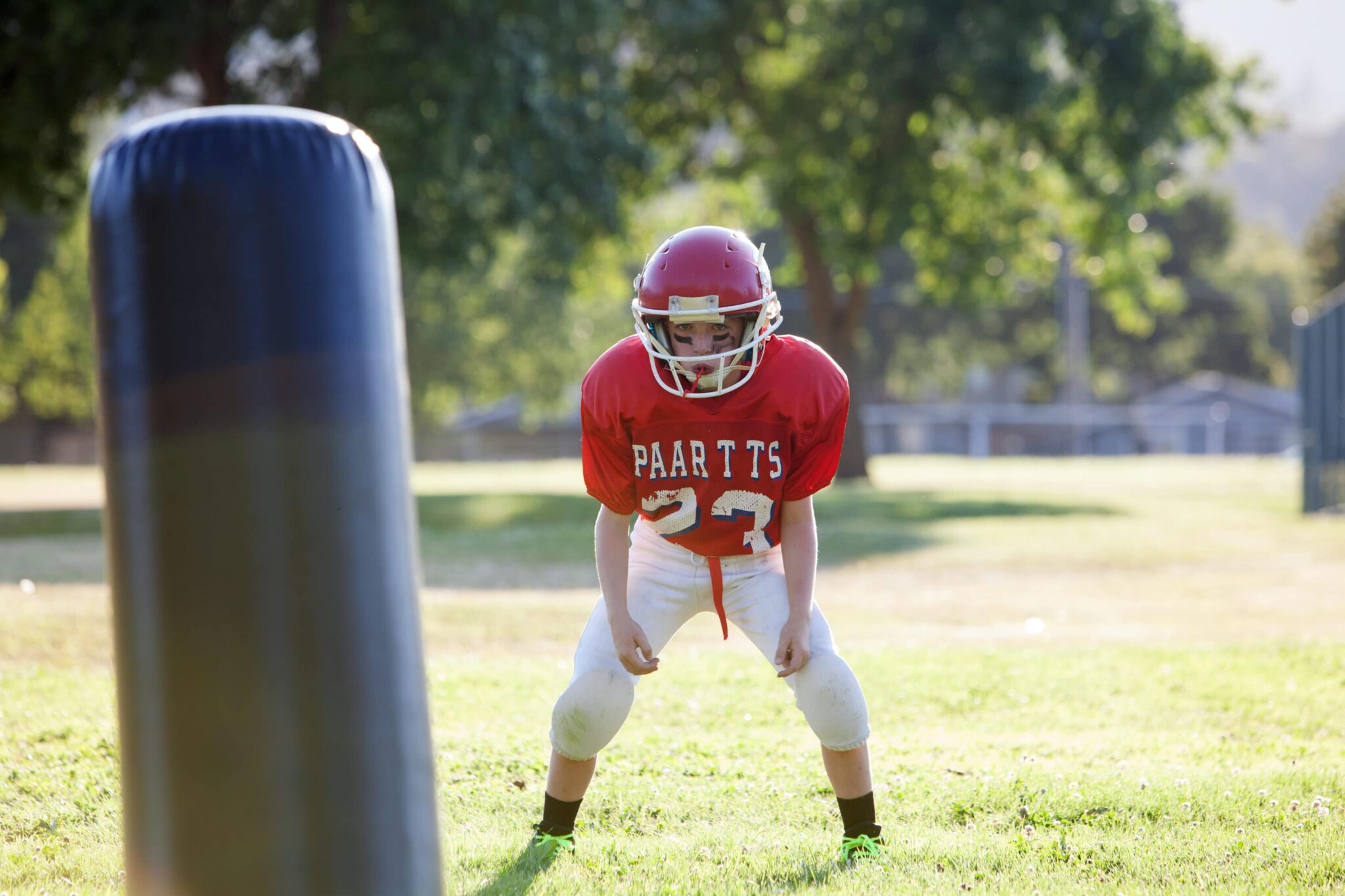 Youth Athletes More Likely to Sustain a Sports-Related Concussion Than Previously Thought
If you have a child who plays football or another contact sport, it is extremely important to understand the risks of sports-related concussions and to know that research continues to show that children can suffer life-changing traumatic brain injuries (TBIs). There remains much research to be done on the topic of sport-related concussions in youth sports. In fact, a recent study conducted by researchers from Seattle Children's Research Institute and the Sports Health and Safety Institute at UW Medicine determined that the rate of concussions among kids aged 5 to 14 actually is much higher than we originally believed.
This research on concussions in youth sports appeared recently in the peer-reviewed The Journal of Pediatrics. Over the course of two years and two different 10-week fall football seasons, the researchers tracked concussion statistics in youth sports in athletes between the ages of 5 and 14. The researchers examined the following factors in assessing rate and severity of a concussion sports injury:
Amount of time before child returned to school;

Type of sport played; and

Baseline symptoms of brain injury.
In total, the authors of the study followed nearly 900 youth athletes and determined that 51 of them sustained sport-related concussions in football. To put this concussion statistic in youth sports another way, more than 5% of the youth athletes involved in the study suffered a concussion each season. The researchers also determined that youth football players who had a previous history of concussion were at two times the risk of sustaining another concussion sports injury while playing contact sports.
For those students who did suffer a sports-related concussion in youth sports, about 50% were able to return to school within three days of the injury and nearly the remaining 50% within two weeks after suffering concussions in sports.
Yet a return to school does not always mean that symptoms have ceased. Three weeks after the injury, only about 50% of the students had "returned to a baseline level of symptoms." Reporting that more than five out of every 100 youth football players sustains a concussion reveals that concussion statistics in youth sports are much higher than previously thought. Clearly, more needs to be done to prevent sport-related concussions in schools.
Getting the Facts About a Sports-Related Concussion in Youth
The aim of any study like the recent one is to prevent head injuries and to make youth sports safer. According to Dr. Sara Chrisman, one of the authors of the study, "measuring the incidence of concussion in grade-school and middle-school football players is essential to improving the safety of the game."
According to the American Academy of Orthopaedic Surgeons (AAOS), the following are among the most important ways of preventing sport-related concussions in youth athletes:
Training youth athletes in safe sports techniques;

Requiring youth athletes to follow game rules that are designed to make play safer;

Altering the rules of games like football with concussions in youth sports and brain injury prevention in mind;

Instilling effects of repeat concussions in youth athletes to prevent them from downplaying their symptoms; and

Developing concussion sport injury awareness programs for youth athletes, their coaches, and their parents.
The AAOS cites the following as common symptoms of concussions in youth athletes, which should be treated seriously:
Headache;

Drowsiness;

Loss of consciousness;

Memory loss;

Irritability;

Confusion;

Dizziness;

Problems speaking or communicating;

Nausea;

Vomiting;

Sleep changes (sleeping more or sleeping less); and

Depression.
If your child sustained a sport-related concussion, you should speak with a brain injury lawyer about your options.