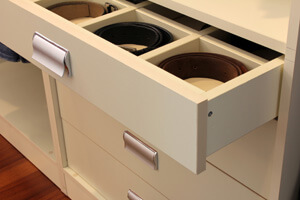 Back in July of 2015, the U.S. Consumer Product Safety Commission (CPSC) reported that IKEA had announced a repair program—essentially a safety recall—for about "27 million chests and dressers that could tip over and crush children if they were not anchored to a wall," according to an article in Consumer Reports. IKEA learned about the furniture defect after two children died from their product. Unlike most recalls, however, consumers were not asked to return the defective furniture items. Instead, they could "order or pick up a wall anchoring kit free of charge."
Yet, as we are now learning, this repair program launched by IKEA simply did not do enough to prevent serious or fatal child injuries. The above article reported that a third child died this February after an IKEA Malm dresser—one of the products associated with the recall—fell on him. The child was a 22-month-old boy whose family had not heard anything about the potential hazards of the IKEA furniture. After learning of the young boy's death, IKEA has again announced a safety warning concerning its dressers.
While the dresser that killed the 22-month-old was not attached to the wall as the assembly instructions provided, safety advocates argue that IKEA should be aware that families who purchase these pieces of furniture may not be particularly likely to secure them to the wall. According to Elliot Kaye, a CPSC chairperson, "without commenting on any specific case, companies are now on notice that even if there has been a public announcement about a remedy to address a dangerous product, the company must take every possible step to prevent further harm."
In other words, it may not be sufficient that IKEA issued a recall and provided a repair kit for its dressers. Given that one child suffers a fatal injury every two weeks as a result of falling furniture, the CPSC chairperson's statement intimates that we need to do more to prevent child injuries that result from hazardous consumer products.
Preventable Child Injuries: Get the Facts
Every year, more than 12,000 kids under the age of 19 sustain fatal injuries that could have been prevented, while 9 million require treatment in an emergency department for non-fatal injuries. The recent death related to the IKEA product underscores the importance of understanding child injury risks and taking steps to prevent unintentional injuries.
Legal Recourse: 
If your child recently suffered injuries because of a dangerous product, you may be able to file a claim for financial compensation.  An experienced product liability lawyer will be able to help you determine your rights.