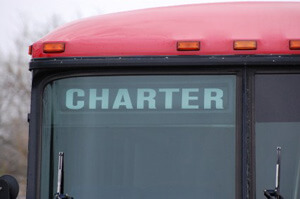 Snowy Newark Bus Accident Leaves Injured Victims
According to a recent article in ABC 7 Eyewitness News, a charter bus crashed into a bridge in Newark, New Jersey just before 9 p.m. on a Saturday night.  Police reports indicated that this snowy December bus accident occurred when the vehicle "clipped an overpass and rammed into a support beam," which also caused major structural damage to the overpass.  Early reports indicated that 12 passengers sustained non-life-threatening injuries and were treated shortly thereafter.
Just a few days after this crash, another New Jersey bus accident resulted in passenger injuries and serious structural damage, according to the Newark Star-Ledger.  A New Jersey Transit bus collided with a taxi, and the bus careened into a commercial building.  Similar to the earlier bus crash, this bus accident left 10 people injured, including all eight passengers and both drivers.  They were treated at the scene and then transferred to a nearby hospital.
Whether it's a charter bus or a mass transit bus that serves urban areas in the tri-state area, buses can be very dangerous.  It is important to be aware of bus crash statistics and safety measures that can keep you safe in the event of an accident.
Bus Crash Statistics and Safety Precautions
Data collected by the Federal Motor Carrier Safety Administration (FMCSA) indicated that 283 people suffered fatal injuries, while another 24,000 were injured in bus accidents in 2009 (the most recent year in which statistics have been compiled).  Motor coach, or charter buses, account for a small percentage of this total, with 46 reported deaths and 363 injuries, according to the Advocates for Highway and Auto Safety.  Although bus accidents do occur, nevertheless, bus crashes account for a very small percentage of total motor vehicle accidents each year.
While bus accidents often result in the highest number of injuries when it comes to mass transit accidents, those statistics are shockingly less than the total number of automobile accidents on the roadways each year.  For example, there were 10.8 million automobile accidents resulting in injuries in 2009, while bus accidents accounted for only 24,000 of those injuries.
Although the numbers of bus accidents is lower than automobile accidents, it is still very important to be aware of safety measures when you are riding a bus.  On both a motor coach and mass transit vehicle, the FMCSA recommends keeping a few things in mind before you board a bus:
Know where the emergency exits are located.  On every bus, there will be several emergency exits; including push-out windows and a roof hatch in the event that the door can no longer open.
Know where the fire extinguisher is located.  On most buses, it will be near the front of the vehicle.  This may be extremely important if you're in an accident and there is a fire onboard.
Know about the emergency button or switch in the restroom.  If you experience an emergency or need assistance while you're in the restroom, you can notify the driver by using an emergency button or switch.
Stay seated whenever possible. If you need to stand up or move within the bus, make sure you hold onto seats or overhead supports in order to steady yourself.
If you are involved in a bus accident, make sure to call 911 and follow the driver's directions.  Bus drivers are trained in how to respond when in an accident, and if there is an emergency on board, it is important to stay as calm as possible and to listen to the driver's directions.
If you've been injured in a bus accident, seek medical attention for your injuries right away. In some situations, you may be able to seek financial compensation for your injuries.  Therefore, you should contact a bus accident lawyer to understand your rights.