In seconds, your life changes. The impact of a serious car accident can mean the end of life as you knew it. You may face a long road to recovery, and potentially never recover completely. You may lose your job or ability to hold employment. Bills continue piling up, and you may have no way to pay your rent or mortgage or feed your family. Your life spiraled downward because of another driver's negligence or recklessness.
A personal injury attorney at The Rothenberg Law Firm can hold those responsible for your injuries liable and help you receive the compensation you deserve.
What Should You Do After a Car Accident?
Always call 911 after a car accident. Check to see if you or anyone else involved in the crash is hurt. Get yourself and anyone involved to a place of safety out of the roadway.
If you are physically able, try to get the name, address, contact and insurance information of other drivers involved. If there were witnesses to the crash, get their names and contact information.
Do not admit any type of fault, even if you think you may have been partly responsible for the crash.
Documentation is necessary to prove your claim. Only if you are physically able- try to photograph the accident scene, your injuries, the road conditions, tire marks, and any other applicable evidence. Try to write down or record exactly what happened while it is still fresh in your mind.
Always go to the emergency room or get medical treatment after a car accident, even if you do not initially think you were badly hurt. Many injuries are not apparent immediately, and adrenaline pumping through the body post-accident can mask pain. Failure to seek prompt medical attention after a car accident may seriously impact your claim. Insurance companies will allege your injuries are not as severe as you claim, or that your injuries were not caused by the car accident.
After a car accident, it is crucial that you obtain legal counsel right away. Do not agree to any settlement with an insurance company before speaking to an attorney.
What are the Most Common Types of Car Accidents?
While any car accident can cause serious injury or even a fatality, some types of car accidents are more likely to result in a bad outcome. Types of car accidents include:
Head-on-collisions – this crash occurs when two vehicles are heading in opposite directions and collide. Head-on collisions most often happen because of drunk or distracted driving. They are among the worst types of car crashes.
T-bone – the front of one vehicle hits the side of another. These accidents usually happen at intersections.
Rear-end collisions – a vehicle crashes into the car ahead of it.
Sideswipes – vehicles traveling in the same direction collide when the right side of one vehicle hits the left side of another.
What are the Most Common Causes of Car Accidents?
Causes of car accidents run the gamut. While the majority result from human error - weather and road conditions also contribute to crashes. Blown tires, failed brakes, and other mechanical problems often play a role.
Common causes of car accidents due to driver error include: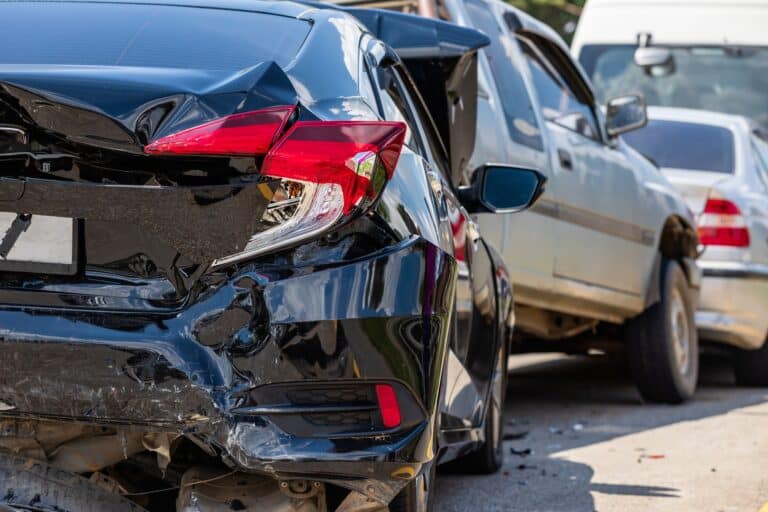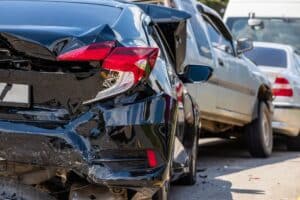 Distracted driving
Driving under the influence
Failure to yield
Fatigue
Reckless driving
Running stop signs or traffic lights
Speeding
What are the Most Common Car Accident Injuries?
New Jersey is a no-fault car insurance state and your Personal Injury Protection (PIP) coverage under your own auto policy pays for your medical treatment up to your coverage limits, no matter who is responsible for the crash.
To sue for damages above and beyond your PIP coverage for pain and suffering and the like- NJ has 2 different types of liability insurance policies . One is referred to as the "Verbal" or "Limitation on lawsuit" threshold in which you can sue the liable party only if you are "seriously" injured. The other policy is referred to as "Zero threshold."
For Zero threshold cases, you can bring a personal injury action regardless of the severity of your injuries. For Verbal threshold cases, you would need to prove one of the following in order to bring a personal injury claim:
Significant disfigurement or scarring
Loss of body part
Displaced fracture
Permanent injury –the affected body part will never fully heal
Loss of fetus
Common severe injuries that may enable the filing of a personal injury lawsuit include:
Broken bones
Traumatic brain injury
Spinal cord injury
Internal bleeding
What is the Statute of Limitations in New Jersey for a Car Accident?
In New Jersey, the statute of limitations for filing a personal injury lawsuit after a car accident is two years from the date of the collision.
If a car accident involves a vehicle operated by a public entity, such as a city bus or municipal garbage truck, the statute of limitations is much shorter. A Notice of Tort Claim requires filing within 90 days of the accident.
Compensation for Car Accident Lawsuits
Compensation, or damages, in a car accident may include:
Medical expenses, current and future
Lost wages
Loss of future earnings
Property damage
Pain and suffering
Contact a Cherry Hill Car Accident Attorney
If you or someone you know was seriously injured in a car accident in Cherry Hill because of another party's negligence or recklessness, contact us today. Schedule a free, no-obligation consultation. After reviewing your claim, we will advise you of your options going forward. Because we operate on a contingency basis, you pay no fee unless and until we win compensation for you.