Stevens Johnson Syndrome

Stevens Johnson Syndrome (SJS), also known as erythema multiforme (EM) major, is an immune-complex-mediated hypersensitivity disorder.  According to Medscape, it is a condition that involves the skin and mucous membranes.  The problem is not to be taken lightly, as it is often associated with "severe morbidity and even death."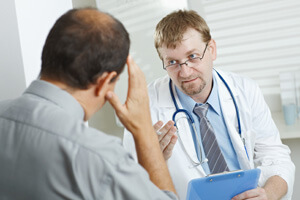 Effects
Stevens Johnson Syndrome results in severe and painful blistering that is often associated with a rash or a skin lesion.  In serious cases, SJS symptoms can spread throughout the body causing catastrophic injury or death.  SJS especially spreads to mucous membranes including the vaginal, urethral, oral, gastrointestinal, eye, nasal, and lower respiratory tract membranes.
Causes
While many factors can cause SJS, one of the most well known etiologic factors relates involves certain medications, like Bextra.  In addition, Medscape notes that some patients may have a predisposition to the condition that is activated or provoked by the dangerous drugs like Bextra.  Various agencies have shown a connection between these medications and the problem, including the FDA Adverse Event Reporting System, Worth Health Organization, and others.
On many occasions, when SJS is caused by problems with a drug or medication, it is important to file suit to seek compensation for the harm caused.  Over the years various civil lawsuits have been brought against the company which manufacturer drugs which cause SJS, like Pfizer.  The grounds for the suits are varied, often involving claims that the company failed to warn patients about the risks, misrepresented the products, and violated various consumer fraud laws.
Is a Stevens Johnson Syndrome Lawsuit Appropriate in Your Case?
If you or a loved one is suffering from Stevens Johnson Syndrome, The Rothenberg Law Firm LLP can provide the experienced legal help you need.  Your initial consultation is always FREE and there will be no legal fees unless we are successful in getting you money.  Your time to file a lawsuit may be limited, so contact us today.  Submit a free online case evaluation form or call us at 1-800-624-8888.