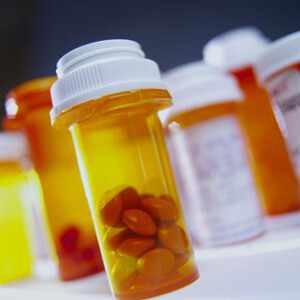 The Dangerous Drug
Bextra (valdecoxib) is a non-steroidal anti-inflammatory drug (NSAID) made by Pfizer, Inc.  The product was first approved by the U.S. Food and Drug Administration in 2001.  According to Drugs.com, it was available in tablet form for the next four and half years.  That is before the FDA asked for the drug to be voluntarily removed from the consumer marketplace.
The Problem
The recall was issued following concerns about the drugs risk of causing stroke and heart attacks.  In this way the Bextra recall was similar to that involving Vioxx.
In addition to stroke and heart attack problems, Bextra users also suffered severe allergic reactions to the drug, including Stevens Johnson Syndrome (SJS), erythema multiforme minor (a serious inflammatory skin rash), and toxic epidermal necrolysis.
SJS- severe and painful blistering that is often associated with a rash or skin lesion
Toxic epidermal necrolysis- form of SJS which causes the patient's skin to peel off, leading to loss of fluids and risk of infection
These side effects have been known to cause catastrophic injury as well as death.
Bextra Lawsuit
If you or a loved one has suffered injuries related to Bextra use or from any of these side effects, call us today to discuss your options in a Bextra lawsuit.  Many parties injured by this drug have subsequently fought to hold the manufacturer accountable for the problem.  Lawsuits have uncovered various problems with the product.
For example, according to the U.S. Department of Justice, a settlement was reached in 2009 with Pfizer involving the company's marketing practices with Bextra.  The company agreed to pay $1.3 billion in penalties for illegally marketing the product for unapproved uses.  Laws are very clear in regulating how these products can be marketing to medical professionals and consumers.  However, in an effort to maximize profits, these companies often violate those rules to get the drugs prescribed as widely as possible.  The conduct is especially egregious when the drugs ultimately turn out to cause serious harm.
Legal Help
If you or a loved one suffered an injury as a result of Bextra, The Rothenberg Law Firm LLP can provide the experienced legal help you need.  Your initial consultation is always FREE and there will be no legal fees unless we are successful in getting you money.  Submit a free online case evaluation form or call us at 1-800-624-8888.  Your time to file a lawsuit may be limited, so call us today.