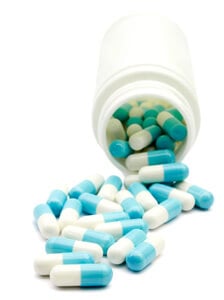 Actos Injuries and Dangerous Drugs
Many Americans suffer from Type 2 diabetes, and Actos is a prescription drug designed to treat associated symptoms. While the FDA has not yet recalled this dangerous drug, patients who have taken Actos have suffered life-threatening injuries, including bladder cancer and heart failure.
What is Actos?
Actos is a name for the prescription drug pioglitazone, and it is an oral medication that patients take in tablet form. It was originally manufactured by Takeda Pharmaceuticals. The FDA approved Actos in 1999, and since then it has been one of the manufacturer's best sellers. Indeed, by the mid-2000s, it had become one of the most popular drugs used to treat the symptoms of Type 2 diabetes.
Actos is one of the drugs known as thiazolidinediones (TZDs), and these medications are known to have very serious and often life-threatening side effects. How does it work? The drug decreases a patient's insulin resistance and glucose, which allows the patient's body to dispose of blood sugar. In short, it increases the body's sensitivity to insulin, allowing a patient's body to better control blood sugar.
However, many patients who have taken Actos have sustained serious injuries from this dangerous drug. What kinds of side effects result from taking Actos? In many cases, patients with Type 2 diabetes who have used TZDs like Actos have suffered from kidney disease and renal failure, heart disease and heart failure, and bladder cancer. Indeed, patients who have a history of congestive heart failure are warned against using Actos.
Risk of Bladder Cancer with Actos
Bladder cancer linked to Actos is an especially serious problem. Before Actos received FDA approval, research studies showed that bladder cancer could be a dangerous side effect of use. Bladder tumors developed in animals exposed to Actos during laboratory studies, and the drug has also been banned in Germany and France due to the risk of bladder cancer. Indeed, a recent study in BMJ suggested that patients who take Actos for a long period of time are over 80 percent more likely to develop bladder cancer than patients with Type 2 diabetes who have not used the drug.
The FDA continues to investigate the side effects of Actos and the particularly high risk of bladder cancer.
Signs and Symptoms of Life-Threatening Side Effects
Because Actos can produce many different serious conditions, it is important to know some of the signs and symptoms associated with each. Signs of bladder cancer can include the following:
Blood in the urine;
Painful urination;
Back pain; and
Urge to urinate.
Signs of congestive heart failure, which is also a life-threatening risk associated with Actos use, can include:
Rapid and extreme weight gain;
Breathing problems; and
Edema.
Other side effects, including liver failure and lactic acidosis, also have distinct signs and symptoms. If you have taken Actos and have any of the symptoms listed above or have experienced other significant health issues, you should contact an experienced dangerous drug attorney at The Rothenberg Law Firm to discuss your potential case. Your initial consultation is free and our firm works on a contingency fee basis. This means, you do not pay any fee unless and until we are successful in winning money for you.