The Rothenberg Law Firm LLP is no longer accepting cases involving Benicar. 
High blood pressure, otherwise known as hypertension, is a common medical condition in which the force of blood against the artery walls is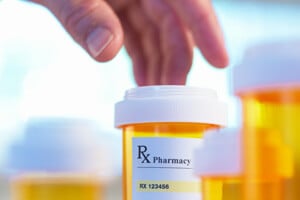 higher than normal.  High blood pressure can cause serious health conditions, such as heart disease, stroke, aneurysm, or kidney disease. Generally, hypertension develops over many years and can go years without being detected.  A popular drug to treat hypertension is Benicar.
What is Benicar?
Benicar is a prescription drug used to lower high blood pressure.  Benicar lowers blood pressure by widening the blood vessels and decreasing peripheral resistance.  The drug contains a medical agent designed to block angiotensin II, which can tighten and narrow your blood vessels and cause your blood pressure to increase.
The global pharmaceutical company Daiichi Sankyo, Inc. developed Benicar in 1995.  The U.S. Food and Drug Administration approved the drug in 2002 for hypertension treatment.  Today, millions of Benicar prescriptions are written every year to treat hypertension.  The FDA estimated that in 2012, more than 10 million prescriptions were written for Benicar and other similar drugs.
Side Effects of Benicar
Patients with hypertension who have used Benicar to treat their symptoms have suffered from some of the health concerns listed below.
Serious side effects include:
Injury or death to an unborn baby;
Low blood pressure;
Kidney problems;
Severe, chronic diarrhea with considerable weight loss;
Allergic reactions;
Vision or eye pain, which can lead to vision loss;
Seizures;
Muscle pains or cramps, muscle tiredness;
Dizziness or fainting;
Having little or no urine output; and
Fast heartbeat.
Signs of possible kidney problems may include swelling in your feet, ankles, or hands, or unexplained weight gain.
Less serious side effects include:
Back pain;
Dizziness;
Stomach pain, diarrhea, and nausea;
Fatigue; and
Itching or skin rash.
Benicar Lawsuits from Side Effects
In July 2013, the FDA issued a warning that the use of Benicar can cause intestinal problems known as "sprue-like enteropathy."  This can result in severe, chronic diarrhea and substantial weight loss.  As a result of its findings, the FDA approved label changes for Benicar (and other similar drugs) to warn users of these side effects.
Several Benicar users who developed severe side effects, such as sprue-like enteropathy, filed lawsuits against the maker of Benicar, Daiichi Sankyo. Their complaints allege that the pharmaceutical company failed to adequately warn Benicar users of the potential health risks, including stomach, intestinal, or colon issues – such as chronic diarrhea, weight loss, and hospitalization due to dehydration and malnutrition.
The plaintiffs in these cases seek to recover damages for the cost of the medical care and treatment that they will need for their injuries.
Contact a Defective Drug Attorney
If you or a loved one has suffered intestinal problems or other serious side effects from taking Benicar, contact one of experienced product liability attorneys to determine your rights.  You may be able to obtain financial compensation for your injuries from taking Benicar.  Your initial consultation is always free and our firm works on a contingency fee basis, which means we do not take money unless and until we are successful in winning money for you.