The Rothenberg Law Firm LLP is no longer accepting cases involving Adderall. 
Is your child's prescription for attention deficit hyperactivity disorder (ADHD) placing him or her at risk of serious injury or death? Has a family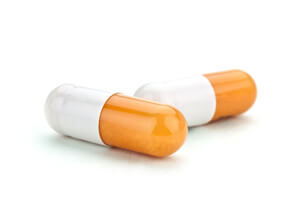 member been diagnosed with ADHD only to experience side effects from the drug prescribed? Whether you are dealing with a child or an adult on medication for ADHD, you should know that these dangerous drugs can have life-threatening side effects.
Since its approval by the U.S. Food and Drug Administration (FDA), Adderall has been prescribed primarily in the treatment of ADHD. However, this dangerous drug may not be safe for use. It has been linked repeatedly to heart attacks, strokes, general cardiovascular problems, and even sudden death. The FDA has also received complaints about psychiatric disorders connected to Adderall use and abuse.
What is Adderall?
According to WebMD, Adderall is a combination medication that is made up of different stimulants, including amphetamine and dextroamphetamine. It is used to treat ADHD because of its ability to help the patient pay attention, concentrate, and stay focused. It has also been prescribed to treat sleeping disorders, or narcolepsy, since it can help a person stay awake. Different forms of Adderall have been prescribed regularly to both children and adults.
History of Adderall and its Use in America
The FDA approved the initial version of Adderall back in 1996. Its distributor, Shire Pharmaceuticals, later released Adderall, Adderall IR, and Adderall XR, which are classified as Schedule II substances and thus have a high potential for drug abuse and drug dependence.
Based on statistics from the FDA, the number of adults with Adderall prescriptions has risen drastically over the past decade. Indeed, in 2007, more than 5.6 million adults between the ages of 20 to 39 had Adderall prescriptions, and that number rose to almost 16 million by 2012.
Serious Side Effects of Adderall
It is extremely important to remember that the stimulants in Adderall can significantly raise your blood pressure. Patients who have been prescribed Adderall are encouraged to check their blood pressure regularly and to report abnormalities to a physician immediately. Symptoms of serious side effects that require medical attention, in addition to high blood pressure, can include but are not limited to the following:
Numbness, pain, or general changes in temperature or sensitivity to the fingers or toes;
Uncontrolled physical movements, including continuous teeth grinding;
Sudden vocal outbursts; and
Noticeable changes in mood or behavior, such as unexplained agitation or aggression, depression, and severe mood swings.
Adderall can also result in death. Symptoms of life-threatening side effects of this dangerous drug include but are not limited to the following:
Swelling of the ankles and/or feet;
Shortness of breath;
Pain in the chest, jaw, or left arm;
Weakness on only one side of the body;
Severe headaches;
Blurred vision and/or slurred speech; and
General confusion.
Contact a Dangerous Drugs Lawyer
Have you or a loved one suffered a heart attack, stroke, or other life-threatening condition while taking Adderall? You may be eligible to seek financial compensation for your injuries. Contact an experienced dangerous drug attorney as soon as possible to discuss your case.
Your initial consultation is always FREE. You can reach The Rothenberg Law Firm LLP at 1-888-966-9749 or submit an InjuryLawyer.com free online case evaluation. We work on a contingency fee basis. Meaning, if we agree to handle your case, there are no legal fees unless we are successful in getting you money.
Some lawsuits need be filed before an impending expiration date, known as the Statute of Limitations. Therefore, call or contact us right away to ensure that you do not waive your rights to money damages or other benefits.