Medications are intended to make patients healthier. Over the past few decades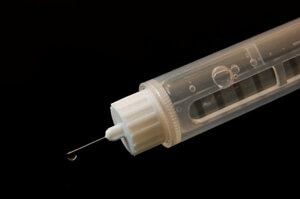 there has been an explosion in the variety of medications available. Unfortunately, the medication explosion has coincided with increasing numbers of dangerous drugs making their way onto the market and harming patients. For example, many patients have experienced serious adverse effects as a result of taking the diabetes drug known as Byetta®.
The Drug
Byetta® is used by medical patients who have Type-2 diabetes. Type-2 diabetes refers to situations in which the body does not produce enough insulin. In other cases, the insulin that the body does produce is not recognized by cells. Type-2 is the most common form of diabetes. Therefore, many patients are prescribed Byetta® and/or similar medications on a daily basis.
Byetta® is most often injected into the body by patients themselves using a pen-like device. Patients give themselves two injections a day, approximately one hour before their morning and evening meals. Byetta® is intended to control blood sugar and ensure that diabetic patients do not experience any day to day problems as a result of their condition.
Byetta® Dangers
Over the years, many patients have suffered ill-effects as a result of Byetta®. Some of the most common side-effects include: a) Nausea; b) Vomiting; c) Heartburn; d) Dizziness; and e) Headache.
More severely, there have been several cases of Byetta® causing pancreatitis. Pancreatitis is an inflammation of the pancreas that can have serious consequences when not treated properly. In the most severe cases, patients can die as a result.
In fact, a few years ago the U.S. Food and Drug Administration (FDA) issued an alert indicating that at least thirty patients were suspected of developing pancreatitis as a result of using Byetta®. About a year later the FDA issued an updated alert on Byetta® noting that at least another six patients developed the condition following the drug's usage. Two of those six died. Shortly thereafter, Amylin Pharmaceuticals, Inc. and Bristol Myers Squibb, the businesses that make and market the drugs, confirmed that another four patients had died as a result of pancreatitis that developed from their use of Byetta®.
2013 Byetta® FDA Review
The FDA has become increasingly concerned about the numerous incidents of pancreatitis and has currently begun an in-depth review of type-2 diabetes medications, including Byetta®. The FDA noted that millions of medical patients across the country use these drugs, and that there are mounting concerns about excessive development of pancreatitis caused by these medications. Although the FDA has not issued a recall of Byetta®, physicians who prescribe Byetta® have been cautioned to warn their patients of the side effects of the drug and to seek medical attention immediately if they develop symptoms of pancreatitis.
Byetta® Weight Loss & Off-Label Marketing
Another concern that has arisen is the potentially dangerous use of Byetta® for "off label" purposes. The FDA only approved Byetta® for type-2 diabetes. However, more and more people may be using the drug for the alternative purpose of weight loss. Dramatic weight reduction has been found in some patients using the product. While off-label drug use is not illegal, doctors must be very careful when instructing patients to use a drug for purposes for which it was not approved. In actually, it is illegal for makers of these products to market these drugs for off-label purposes. Any violation of these rules can result in serious liability and even criminal sanctions.
Byetta Drug Lawsuits
There are many different medications prescribed for patients with Type 2 diabetes. Therefore, just having Type 2 diabetes is not enough to file a lawsuit. However, if you have been prescribed Byetta® and have been diagnosed by a doctor with some sort of pancreatitis or pancreatic cancer, you may be eligible to pursue a lawsuit.
The dangerous drug attorneys at the Rothenberg Law Firm LLP, have spent decades helping patients hurt by any number of medical products. If you or a family member might have been harmed through the use of Byetta®, please contact us to see how we can help. Our consultation is free and without obligation.