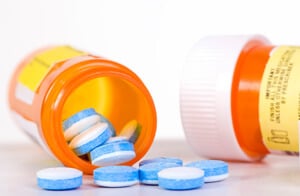 The Rothenberg Law Firm LLP is no longer accepting cases involving Xarelto.
Microbial Contamination Discovered in Anticoagulant Drug
When we buy medications and prescription drugs, we expect that they will be free of contamination and will not injure us. However, many dangerous drugs find their way into the hands of consumers, and many people sustain severe and life-threatening injuries. A recent article from Fierce PharmaManufacturing reported that Janssen, a unit of Johnson & Johnson, has recalled 13,500 bottles of the anticoagulant drug Xarelto. According to the company, this top-selling drug may have microbial contamination, which was discovered in a sample of the drug.
Based on the FDA Enforcement Report identifying the Janssen recall, the company learned that "a sales sample of the drug was contaminated after a customer complaint," which led to the nationwide voluntary recall. These particular bottles of Xarelto were manufactured at one of the company's plants in Gurabo, Puerto Rico.
This is not the first issue of microbial contamination that Johnson & Johnson has dealt with recently. Indeed, last year the company recalled 5,000 vials of Risperdal Consta, which is "a long-acting injectable version of the antipsychotic pill Risperdal." What was the problem with this drug? The company indicated that "a sample bottle was found to be contaminated with a common mold."
The recent Xarelto recall represents an additional possible problem with this drug, which had already made national news because of its potentially hazardous qualities. Certain consumers have complained of excessive bleeding after taking the medication. Despite consumer concerns, the drug continues to sell, as Johnson & Johnson reported that its sales were up 68 percent from 2013, bringing in approximately $414 million.
Dangerous Drugs: Anticoagulants and Xarelto
Are anticoagulants safe for use? Typically, anticoagulants are recommended for patients who are at high risk of a stroke or have atrial fibrillation. Individuals at risk of a stroke include those with deep vein thrombosis (DVT) and pulmonary embolism. Without anticoagulants, these patients may suffer a life-threatening stroke. At the same time, however, anticoagulants come with bleeding risks, and some of those risks may be too great to consider anticoagulant therapy.
Common anticoagulants include the following:
Warfarin (Coumadin)
Heparin
Dabigatran
Apixaban
Rivaroxaban
Xarelto is among the new types of anticoagulants that have been introduced to consumers, but it may have excessive risks. Most notably, patients who take Xarelto may experience uncontrolled bleeding.
What happens when a patient bleeds excessively? If the excessive bleeding occurs near one of the patient's major organs (like the lungs, kidneys, and even the brain), it can interrupt the regular blood flow to that organ. When this happens, the organ may not be able to function properly.
If you or a loved one has taken an anticoagulant drug and has suffered a serious injury, you should discuss your case with a dangerous drug lawyer today.