For decades, many people have incorporated talcum powder products into their daily routines for personal and household uses. Johnson and & Johnson has dominated the market with its signature Baby Powders, Shower to Shower Absorbent Body Powders, and other talcum-powder products used to absorb excess moisture on the body, shield against odor, and reduce friction between body parts to prevent chafing.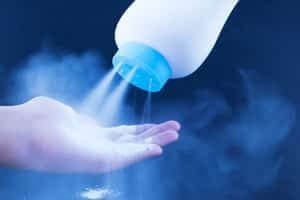 But a growing number of cases, case studies, and lawsuits over the past 40 years signify a direct link between talcum powder usage and the development of mesothelioma and ovarian cancers. One study published in 1971 even goes so far as to identify talc particles in ovarian and cervical tumors found in patients that regularly used Johnson & Johnson's talcum powders. Other studies claim that Johnson & Johnson did little to protect their workers from asbestos-contaminated talc in its talc mines. The company denied all claims, but continues to face lawsuits.
How Can a Personal Injury Lawyer Help?
Despite the evidence, Johnson & Johnson continues to defend its decision not to provide warnings on its talcum products' labels. There have been more than 9000 lawsuits filed against Johnson & Johnson for its failure to warn customers as of July 2018.
When consumer products like talcum powder cause injury or illness because of a manufacturer's failure to warn against their products' harmful side effects, those affected can often obtain financial compensation by filing a product liability lawsuit against the responsible party or parties.
How likely is it that Johnson & Johnson's talc product cause cancer?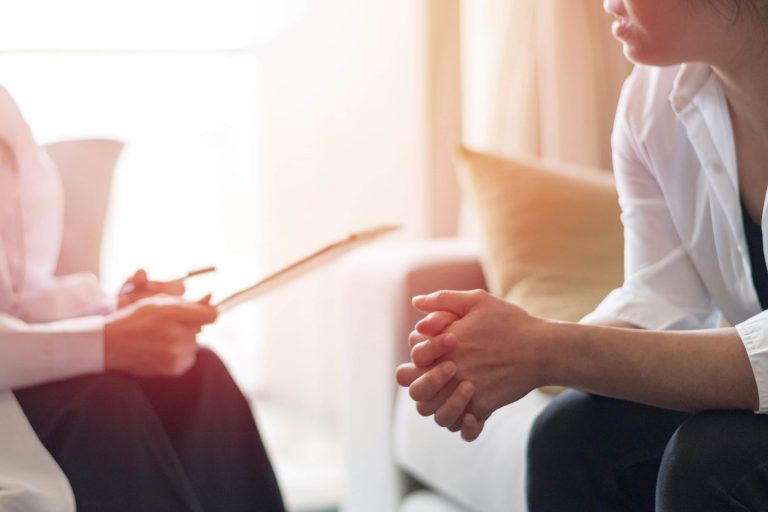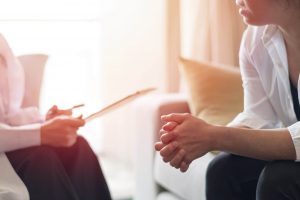 In its natural form, talcum powder has been shown to include asbestos, a human carcinogen, according to the American Cancer Society. Cosmetic talc products like Johnson & Johnson's baby powders are processed so as to eliminate any traces of asbestos, but ovarian-cancer cases in women that reported prolonged use of talcum-powder products indicate that they may not be 100% pure or risk-free.
In addition, case-controlled studies, which compare the usage of talcum powder among groups of people with ovarian cancer to the usage among non-cancer patients, show on average that women who use talcum powder are 30% more likely to get ovarian cancer. The National Center for Health Research reports that women who use talcum powder increase their risk of ovarian cancer from a baseline of 1.3% to 1.7%.
Another study published in 2015 shows how inhalation of commercial talc powders can cause mesothelioma lung cancers when asbestos fibers are absorbed into the lungs.
Lawsuits over J&J's Failure to Warn against Possible Asbestos in its Talcum Powders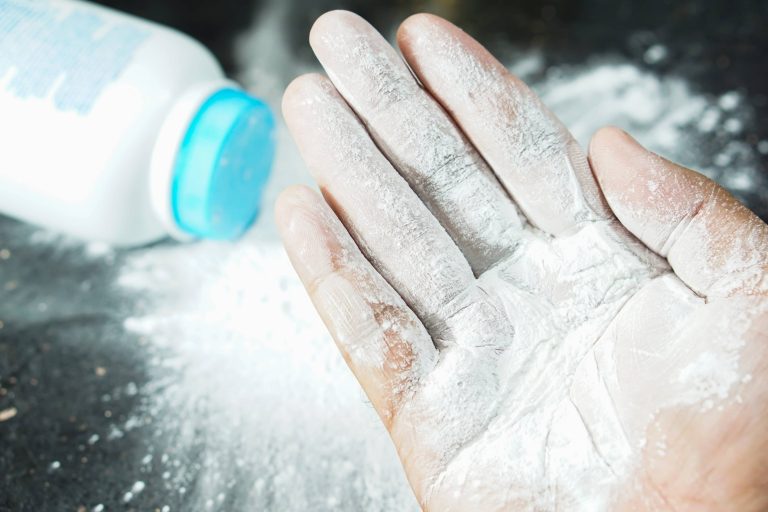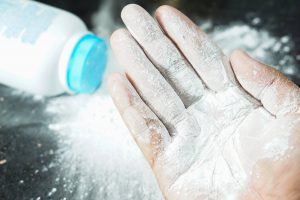 Several recent multi-million dollar lawsuits have been in the news, which were brought against Johnson & Johnson by the families of women who developed ovarian cancer and others who had developed mesothelioma as a result of talcum powder use. These lawsuits revealed the fact that Johnson & Johnson ignored a potential link between its talc products and cancer in its consumers.
This summer, the company was ordered to pay 22 women and their families $4.69 billion in St. Louis for damages caused by asbestos in its talcum powder products, and for not including warnings on its labels that the product has been linked to ovarian cancer.
Asbestos-related claims also include a $117 million-dollar lawsuit brought against Johnson and Johnson by a man in New Jersey who developed mesothelioma after more than 30 years of using the J&J talc products. Mesothelioma is likely caused by accidental inhalation of baby powders and talc products.
In addition, reports have been released that show Johnson & Johnson tried to cover up the fact that its baby powders could include asbestos and cause cancer. A report from Reuters uses case-studies and testimonies to show that Johnson & Johnson has known about trace amounts of asbestos in its talcum powder products between 1971 and the early 2000s.
Who Might Be Affected by a Talc Powder Lawsuit  
Many groups of people can be affected by dangerous asbestos-contaminated talc and talcum powders. These include
Talc miners and people that work in Johnson & Johnson talc mines

Consumers that use talcum powder and baby powder products

Children that are exposed to baby powders as part of their sanitary routine
If you are an ovarian cancer patient or have mesothelioma lung cancer, try to remember if you have been regularly or heavily exposed to baby powder or other talc products. If you have, you may be entitled to compensation.
Contact a Product Liability Lawyer to Discuss Your Talcum-Powder Injury Claim
There are thousands of active cases being pursued against Johnson & Johnson in various courts and more will follow. Women who develop ovarian cancer often suffer substantial economic and non-economic losses, as do other cancer patients. Victims should be aware that it is not enough to simply contact a talcum manufacturer and demand money for their losses. These kinds of cases are extremely complicated, and it is important to discuss your situation with an experienced attorney.
If you or one of your loved ones used talcum powder and developed ovarian cancer, mesothelioma, or another form of cancer, contact an experienced personal injury attorney at The Rothenberg Law Firm for a free consultation and to learn more about your rights. The Rothenberg Law Firm can offer co-counsel and/or local counsel for these types of cases. Call 800-624-8888 today.