Birth Injury Lawyer
Birth injury lawyer is the last term any parent would like to hear before the birth of a child. This special occasion has been anticipated by parents and nothing can take that joy away.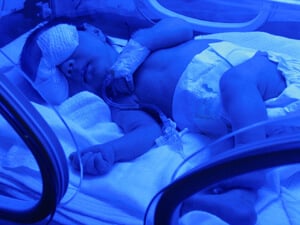 When tragedy hits, however, and a newborn is diagnosed with a birth injury, parents start to question how this could have happened and ponder about the future. A birth injury occurs before or during childbirth and in many cases, could have been preventable. For every 1,000 newborns, seven are injured during labor and delivery. This injury results in families struggling emotionally and financially to deal with the associated hardships.
The attorneys and staff at The Rothenberg Law Firm understand these hardships and are there for parents every step of the way. We realize that our role as birth injury attorneys goes well beyond the courtroom. Our attorneys have been successful in winning multi-million dollar awards for our clients for decades. In addition to our ability to zealously represent you and your child, we also recognize the need to be sensitive to the difficulties you and your child are facing on a daily basis. Our goal in representing you is to make sure you receive the highest compensation possible as well as the best care for yourself and your child outside of the legal arena.
***Your initial consultation is always free. We do not take any fee from you unless we are successful in winning money for you and your child.
****You can call our office and ask to speak with one of our female or male attorneys or staff members who are parents themselves and can relate to the difficulties you may be facing.
****We will consult with medical experts on your behalf to determine if your child's injury could have been prevented.