The tort known as "false imprisonment" is deceiving because in many cases it has nothing to do with an actual prison or jail. It essentially refers to all situations where someone is unfairly held in any locations against their will by another party—not necessarily a law enforcement officer.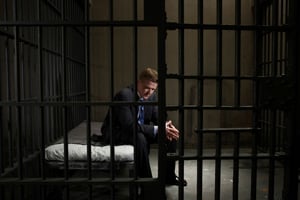 When an individual intentionally inhibits or prevents another's freedom of movement without his/her consent for any amount of time, he falsely imprisons that person.
False Imprisonment can include any of the following:
1. Physical barriers, such as locking someone in a closet.
2. Use and threat of physical force against the victims' person, family, or property.
3. Wrongly asserted legal authority.
There are several key factors that contribute to the claim of false imprisonment:
1) The confinement must be non-consensual on the victim's part.
2) The confinement must be intentional on the part of the perpetrator.
3) The victim must have knowledge that he or she is indeed imprisoned.
4) There can be no available means of escape known to the victim.
Contacting a False Imprisonment Lawyer
It is crucial to receive assistance from a professional who can explain the details of false imprisonment law.  If you or a loved one has suffered an injury due to false imprisonment, call The Rothenberg Law Firm at 1-800-624-8888 or submit an online questionnaire.
The initial consultation is always FREE. If we pursue your case, there is no legal fee unless we are successful in getting you money.
In many cases, a lawsuit must be filed before an upcoming expiration date, known as a Statute of Limitations. Therefore, it is essential to call or contact us right away to ensure that you do not waive your right to possible compensation.