One minute, you're worry-free on your routine commute to work. Then, an intimidating big rig pulls up in the next lane. It's about 30 times heavier than your vehicle and makes you feel claustrophobic as you increase your speed to get further away. For many drivers, a collision with a tractor-trailer is a nightmare scenario, but even being in an 18-wheeler's vicinity can be hazardous. A truck's tire blowout or accident with another car can send dangerous debris toward your vehicle, resulting in serious damage or injury.
The fact is that 18-wheelers are particularly dangerous on the road. They make up just 4% of registered vehicles but are involved in 9% of fatal crashes, according to the National Safety Council. Since 2016, the number of trucks involved in fatal crashes has increased by 5%. Highways are a frequent way to travel in New Jersey, but unfortunately, that means the average driver must deal with the added risk of commercial trucks.
If you have been injured due to a truck driver who was not driving safely or properly maintaining their equipment, a Lakewood, NJ, personal injury lawyer at Rothenberg Law Firm can help you fight for the maximum compensation you deserve for your pain, suffering, and financial losses.
Tips for Staying Safe Near Trucks
You can't control everything on the road, but here are some tips from the Federal Motor Carrier Safety Administration for staying as safe as possible around tractor-trailers: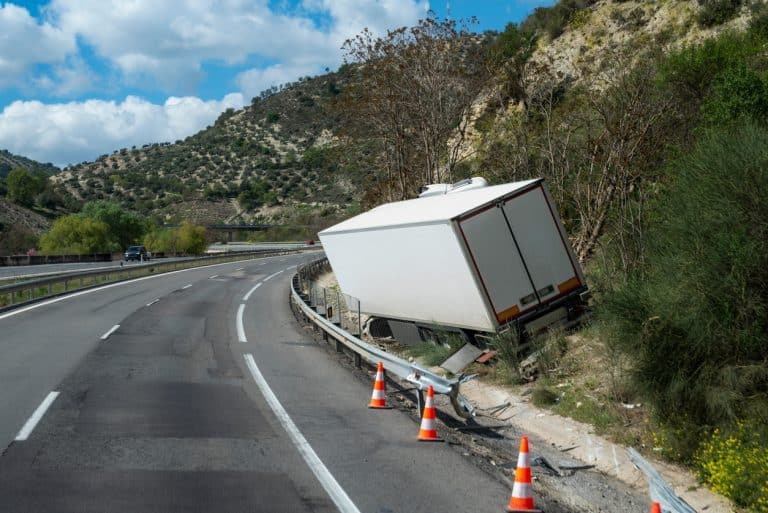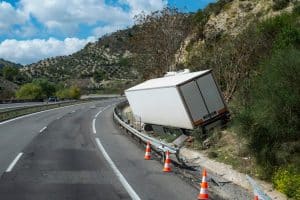 Avoid lingering in the driver's blind spots

If you can't see the driver's face in their mirror, they can't see you

Never cut an 18-wheeler off

A big rig needs the length of up to two football fields to safely stop
Signal clearly when merging or changing lanes
Make sure the truck is in your rearview mirror before merging in front of it

Anticipate the truck's wide turns and be patient
Don't speed
Wear your seatbelt
Keep your focus on the road
Who's Liable for a Truck-Car Collision?
Even if you're doing your best to be safe around large trucks, they still pose a huge danger. An average long-haul trucker works 60 hours per week and drives more than 107,000 miles per year. A review by the CDC found that 73% of truck drivers felt squeezed by their tight delivery schedules, which could lead to drowsy or distracted driving.
If you have been injured in an accident with a large truck, there are several parties that might share part of the blame:
The truck driver
The company that hired the driver
The owner of the truck
The cargo loaders or manufacturer
Truck company
Company leasing the truck
Company leasing the trailer
Shipper who wanted the load transported
Truck, trailer or parts manufacturer
Broker who retained the operator of the truck
Because they are so hazardous, tractor-trailers are subject to many federal regulations. Owners and operators of large trucks are responsible for inspecting and maintaining their equipment so that malfunctions like tire blowouts or brake failures don't cause harm to the occupants of nearby vehicles.
A tractor-trailer's cargo can also pose a considerable danger to surrounding drivers if it is improperly loaded.
How We Can Help
If you have lost a family member or been injured in an accident involving a large commercial truck, navigating the web of regulations and parties involved can be daunting. Trucking and cargo companies will seek to avoid responsibility for tragic accidents, and gathering evidence is difficult. To give yourself the best chance at a favorable outcome, it's important to have an experienced Lakewood truck accident attorney at The Rothenberg Law Firm by your side.
We have the resources and tenacity to go toe-to-toe with the big trucking companies and their insurers.
Unlike a typical crash between two drivers, an accident with a truck means you might be dealing with lawyers from one or several insurance companies. Be warned – it is an extremely common tactic on the part of these corporate lawyers to offer you a quick settlement that is way below the true dollar value of your claim. Their assumption is that with mounting medical bills and other financial stress, you'll be desperate to take any money you can get. We can help you see the big picture and outline a roadmap to getting you the timely and FAIR amount of compensation you deserve. This can include damages for but not limited to: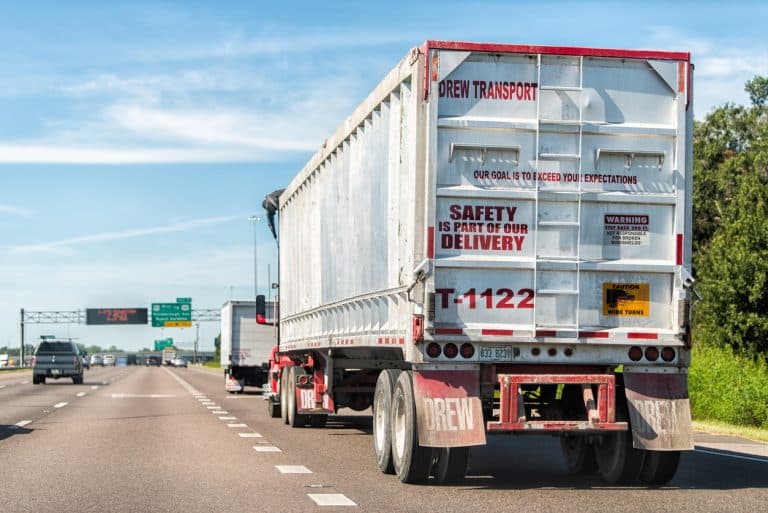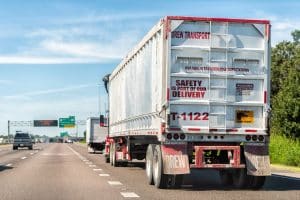 Medical expenses, past, present, and future
Physical rehabilitation costs, both now and in the future
Lost wages from work
Reduced earning capacity due to your serious injury
Emotional trauma
Pain and suffering
Loss of quality of life
Call The Rothenberg Law Firm
Due to their size and cargo, large trucks can cause some of the most devastating injuries and losses on the road. Personal injury attorneys at Rothenberg Law Firm can help you take the steps needed to obtain justice for the harm that was done to you and your loved ones. We'll take on the legal responsibilities so that you can focus on your physical recovery and mental health after a life-altering accident. Contact our Lakewood, NJ office today to schedule a free consultation.