Spinal cord injuries are life-changing traumas that often cause permanent changes in strength, sensation and mobility. Approximately 291,000 people in the United States are living with a spinal cord injury, which can have a lifelong impact on an injured person's quality of life. These injuries are frequently caused by a trauma to the central nervous system and are very often the fault of others.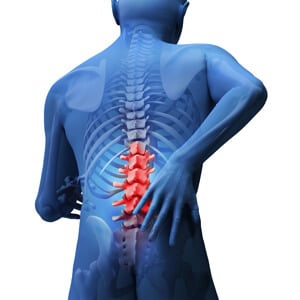 At the Rothenberg Law Firm LLP, we understand the way a spinal cord injury can place major emotional and financial burdens on both injured workers and their loved ones and damage their quality of life. Medical bills add up quickly, forcing family members to carry the burden of arranging medical care, physical therapy appointments, and managing medical expenses all at once. 
If you or a loved one have suffered a spinal cord injury, it is critically important to seek legal advice from a personal injury law firm that can both skillfully navigate your case and approach the attorney-client relationship with care and sensitivity. Our personal injury attorneys are here to help you with a free case review and consultation, and will do everything in their power to ensure you receive fair compensation.
Common Causes of Spinal Cord Injury Cases
Spinal cord injuries often occur due to a sudden and traumatic blow to the vertebrae, discs or ligaments in the spinal column or to the spinal cord itself. Some of the most common causes of spinal cord damage include:
Motor Vehicle Accidents

- Car accidents and motorcycle accidents can lead to catastrophic injuries, and are the leading cause of spinal cord injuries in the United States.

Sports Injuries

- High impact sports like football, basketball, hockey and diving in shallow water cause about 10% of spinal injuries.

Falls

-

Slips and falls

, particularly among people over the age of 65, are a leading cause of spinal cord injuries.

Violence

-

Gunshot and knife wounds can lead to severe spinal cord injury.

Medical Malpractice

- Spinal cord injuries can result from misdiagnosis, surgical errors or negligence by medical professionals.

Defective Products

- Defective auto parts or construction equipment can lead to devastating accidents, which can be the basis of a

product liability

lawsuit.

Traumatic Brain Injury

- In some cases, people who sustain a traumatic brain injury may also sustain a spinal cord injury due to the trauma of the accident.
If you or a loved one are a spinal cord injury victim, it is critically important to call a personal injury attorney to determine if you should take legal action.
Symptoms and Challenges of Spine Injuries 
Spinal cord injuries are generally classified by type of injury:
Complete Injury

- A complete spinal cord injury is one in which the victim has no sensation or voluntary motor movement on either side of the body below the level of the injury.

Incomplete Injury

- If the victim still has some feeling or motor function below the injury, it is called an incomplete spinal cord injury.
Paralysis from spinal cord injuries is also referred to as:
Tetraplegia

- Also called quadriplegia, this means that all of a victim's limbs are impacted by the back injury.

Paraplegia

- This form of paralysis affects only the lower limbs, impacting all or part of the pelvic organs, trunk and legs.
The location of the trauma on the spinal cord determines which part of the body is affected by the injury. As a general rule, the higher the injury to the spinal cord, the more severe the symptoms will be. Injuries to the neck and higher vertebrae in the spine affect the respiratory muscles and the ability to breathe, while injuries to lower parts of the spine may affect bladder control, legs and sexual function.
A spinal cord injury usually involves swelling of the spinal cord, which consequently affects the whole body. When the swelling decreases, the patient may regain function months or years after the injury, but regaining complete functioning is rare. Treatment usually involves stabilizing any broken vertebrae, preventing movement to the injured area, and reducing swelling. Although stem cell research has shown some promising signs for the future, there is still no cure for spinal cord injuries.
Call a Spinal Cord Injury Attorney for a Free Consultation
If you or a loved one has suffered a spinal cord injury, contact a personal injury lawyer at The Rothenberg Law Firm LLP at 1-800-624-8888 or submit an online case evaluation at InjuryLawyer.com. The initial consultation is FREE. If we agree to handle your personal injury claim,  we are paid for our services only if you receive compensation for your injuries.
Lawsuits must be filed before an expiration date known as the Statute of Limitations.  Call a real person today for real-time assistance with your personal injury case from our legal team to ensure that you do not waive your right to possible compensation.