We wash our hands several times a day. We have strict food expiration dates. Our homes are stocked with a plethora of cleaning products. It is widely understood that keeping healthy requires a focus on eliminating the pathogens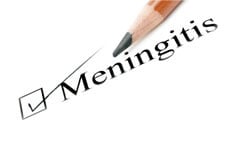 that exist around us all the time.
What happens when others fail to act reasonable to keep things safe, like those who make products we count on every day? The hard truth is that when makers of consumer goods–or medicines–do not act carefully, dangerous contamination might result. The consequences are often deadly.
That is exactly what happened in the latest fungal meningitis outbreak that is making headlines across the country. It is critical that those responsible for this situation be held fully accountable for their actions to ensure that something like this never happens again. Those affected in any way should contact a meningitis lawyer immediately to preserve their legal rights following this latest outbreak.
The Spinal Steroid Contamination
According to the U.S. Food and Drug Administration (FDA), the fungal meningitis outbreak has been connected to contamination of vials of spinal steroids at a pharmaceutical compounding plant in Massachusetts–the New England Compounding Center (NECC). Roughly 17,000 vials of the steroids–usually given to patients for back pain–were shipped to medical providers across the country, beginning at the end of May 2012. For the next few months as many as 14,000 patients in 23 states may have received injections with the drugs contaminated by the fungus.
An FDA list of facilities which received products from the NECC since May can be Found Here.
The latest FDA updates on the fungal meningitis situation can be Found Here.
The Consequences
Meningitis is an inflammation of certain membranes around the brain and spinal cord. It is usually caused by pathogens like a virus or bacteria. However, in rare cases like this one, a fungus can be the underlying cause. Meningitis itself is incredibly serious and can be fatal without proper treatment. As of late October 2012, reports indicate that nearly 300 individuals across the country have been infected with fungal meningitis as a result of this single spinal steroid contamination. In addition, at least 23 have died. Most deaths were caused by strokes which were spurred by the meningitis.
All those who may have received a contaminated product should be vigilant about their condition so that they receive proper medical help if necessary. The U.S. Centers for Disease Control and Prevention (CDC) note that the most common signs and symptoms of the fungal meningitis include:
Stiff neck
Headache
Nausea/Vomiting
Fever
Sensitivity to light
Not all symptoms must be present, and considering the seriousness of the matter, it is prudent to seek out medical help if you have any suspicions. Sadly, the CDC notes that they expect many more cases to show up. That is because there is a long incubation period with this fungal meningitis. In other words, it may take weeks (or months) after the injection for even mild signs of meningitis to show up. In the meantime, the thousands of patients who unknowingly received the dangerous spinal injection are forced to wait and worry about their own health.
Meningitis Lawyer
It is simply unacceptable for patients to contract a potentially fatal condition as a result of sanitary breaches by any business, particularly those working with our medications. Those affected are advised to follow all medical instructions to ensure their health and well-being. In addition, it is prudent to speak with a drug recall attorney at The Rothenberg Law Firm LLP for a free consultation. Our team is investigating the matter and working with all those harmed to ensure their legal rights are protected.